Hotel Australasia to be sold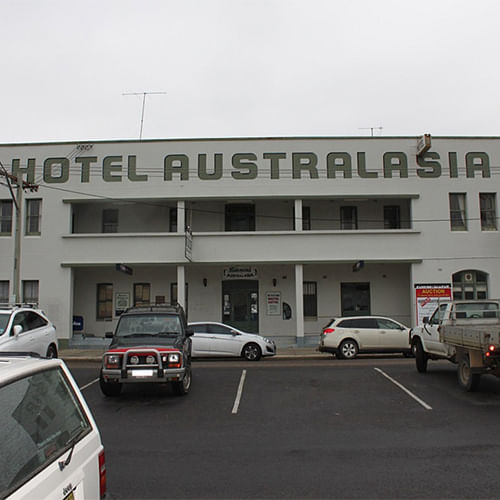 23 May 2018
Eden's historic Hotel Australasia is a very close to returning to private hands after Council today voted to enter into the Contract for Sale and Side Deed with Irisha Pty Ltd and Rubycove Pty Ltd.
The agreed sale price has been incorporated into the contract, with the purchaser agreeing to carry out the restoration of the Hotel, use the restored Hotel, develop the laneway in accordance with the side deed, and register on the title on settlement.
A Restoration Work Bank Guarantee to secure the carrying out of the restoration work has been agreed with the purchaser.
The resolution follows ongoing negotiations between Bega Valley Shire Council General Manager, Leanne Barnes, and the developer.
"Throughout our negotiations it has been clear that Irisha Pty Ltd and Rubycove Pty Ltd are committed to and focussed on reinvigorating the site," Ms Barnes said.
"Council has also taken a number of performance bond actions to encourage surety for the community through the restoration phase.
"Now 112 years old and listed as a heritage item under the Bega Valley Local Environment Plan 2013 (LEP) this building is an absolute Eden icon, with the ongoing community interest showcasing this perfectly.
"It will be just wonderful to see it return to its former glory in the near future – the Eden community absolutely deserves that," Ms Barnes said.
Photograph: Eden's historic Hotel Australasia.
END
---
Rate This Page
---
Share This Page