Information sought for Eden, Twofold Bay and Towamba River Flood Study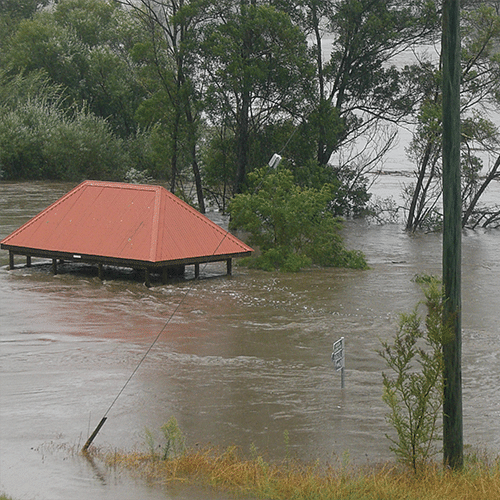 Tuesday, 28 November 2017
Bega Valley Shire Council has appointed consultants, Rhelm, to undertake a flood study for Eden, Twofold Bay and Towamba River. The study seeks to define the current and future flood behaviour of the catchments and ocean storms impacting Twofold Bay.
Community participation is critical to the study's success, particularly when it comes to collecting historical flood information. Council and the consultants Rhelm are eager to hear from anyone who resides the study area or who has historical information on floods in the area.
Council's Asset Management Coordinator, Gary Louie said residents can participate in a number of ways.
"An online survey is available on Council's website, with a hardcopy mailed to residents in the study area, or residents can attend one of the scheduled drop-in sessions", Mr Louie said.
"Residents' and business owners' local knowledge and personal experience of flooding in this area is an invaluable source of data.
"We are specifically interested in any historical records that residents and businesses might hold such as photographs, videos, flood marks or observations." Mr Louie said.
The drop-in sessions will be held on Wednesday, 6 December between 3.00pm and 5.00pm at Towamba Community Hall and on Thursday, 7 December between 10.00am and 12.00pm and also 3.30pm and 5.30pm at Eden Gardens Country Club.
Council is also calling for expressions of interest for representatives on its Floodplain Risk Management Focus Group to assist with the project. Two vacancies currently exist for people living in the Towamba River, Eden and Twofold Bay catchments.
Acting Director Transport and Utilities, Ian Macfarlane said "the primary objective of the focus group is to reduce the potential impacts of flooding, including the private and public financial losses that can result".
"The end result will allow us to make informed decisions on the best way to invest in flood mitigation and better manage the risks posed by floods. While we are primarily looking to reduce property and public risks, this work will also provide essential information to the State Emergency Service and enable effective responses to flood emergencies," Mr Macfarlane said.
Visit Council's website www.begavalley.nsw.gov.au/haveyoursay to complete the survey by 15 December 2017. Contact Council's Asset Management Coordinator, Gary Louie on 02 6499 222 for more information on the focus group.
Photograph: Towamba Bus Shelter, March 2011
END
---
Rate This Page
---
Share This Page