Empty Eskys turn up on Sapphire Coast
23 January 2020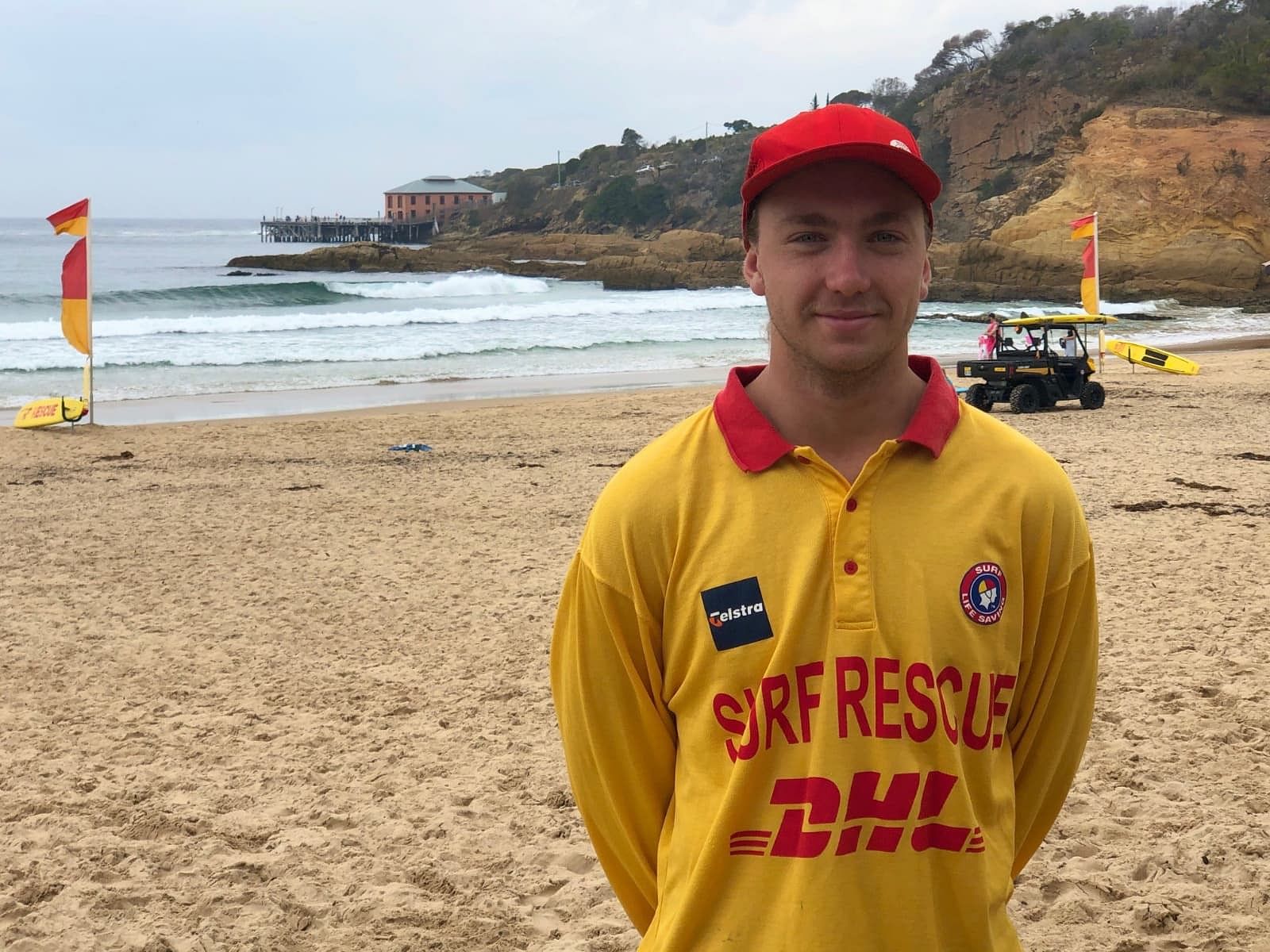 'Empty Eskys' have been turning up on the Sapphire Coast of the Bega Valley, much to the delight of communities coming to terms with a new post bushfire normal.
Better weather, extra resources and the determined might of firefighters has kept the vast fire grounds of the region at bay over the last week or so. As one year ended and another started however, these flames swept from the hills that draw people to the Bega Valley and destroyed four lives, close to 400 homes, countless kilometres of fencing and pastures and the holiday dreams of thousands.
There is much to do on the back of that destruction, including putting the flames of the Border, Werri Berri, and Badja fires out for good. In the meantime, the simple kindness of people near and far is working to heal the loss of many.
'Empty Eskys' is part of that. Created by Melbournians Erin Boutros, Eleanor Baillieu and Elise Mason, the campaign launched on Instagram in early January and gained over 10,000 followers in the first 24-hours, close to 30,000 followers are now documenting their 'Empty Esky' journey.
The campaign asks people to commit to the following; "I (say your name), pledge to take my empty esky to a bushfire affected town in 2020."
"This pledge will change our country! Helping our neighbours out is not only the right thing to do, it's the Aussie thing to do. Tag a mate who needs to take the Empty Esky pledge too."
Nineteen-year-old Cooper Avis and his family from Gerringong, south of Kiama took the pledge and ended up in Tathra last weekend, inspired by the simple idea to encourage tourists back to vacated holiday towns.
"We brought an empty esky and did all our shopping locally," Cooper says.
"We have filled up on everything – we just kept spending."
Carmen Risby is President of the Tathra Chamber of Commerce and the Co-owner of Tathra Beachside where Cooper and his family are staying.
"Our whole economy relies on the holiday makers that come to the Sapphire Coast each summer," she says.
"To send them home and ask them not to come was heart breaking.
"But more than that it means the work many people rely on at this time of year just isn't available, the ripple effects have been huge.
"Now that people can come back and holiday again we can start to turn that around and I can guarantee that now more than ever before - every customer is important."
Cooper's contribution to the bushfire effort goes beyond his families buying power. The week before his Tathra getaway, he was part of the jet boat rescue crew from Gerringong and Kiama Surf Clubs helping people impacted by bushfire at Sussex Inlet.
"I enjoy helping people, it's good to be busy and make a contribution during these crazy times," Cooper says.
"And the surf lifesaving community is always ready to have a chat and support you when it gets too much."
Bega Valley businesses can register with Empty Esky as people take to the road looking for businesses to support.
Those who have taken the pledge and are out looking to fill an esky are also encouraged to register and talk about their travels and spending on social media using the hashtag #emptyesky.
More details are at www.emptyesky.com.au
Cooper who is an apprentice plumber and took leave without pay to come to Tathra says there is much to enjoy about a late holiday on the Sapphire Coast.
"Don't be nervous, don't hesitate. These towns need people coming down and spending money and helping the community regrow," he says.
"We need these places to survive so that we can come back and have more holidays in the future."
Anthony Osborne, General Manager of Sapphire Coast Destination Marketing, says it's important that when people do return they respect the grief in our community and stay away from those areas that have been heavily impacted.
"Talk to your accommodation provider or one of the visitor information centres," he says.
"There are plenty of things to see and do here and many of our coastal villages are still strong, we encourage people to reactivate their summer holiday.
"We'd welcome our regular visitors to come back and have a good time but also give back to a place they love to visit.
"The autumn school holidays and the Easter break will be a key focus and we are hoping for full capacity for our tourist operators then."
To explore your Sapphire Coast holiday options go to www.sapphirecoast.com.au
Photo: Cooper Avis, Captain of Gerringong Surf Club on patrol at Tathra during his families recent 'Empty Esky' getaway.
END
---
Rate This Page
---
Share This Page