Restoration of Tathra Headland begins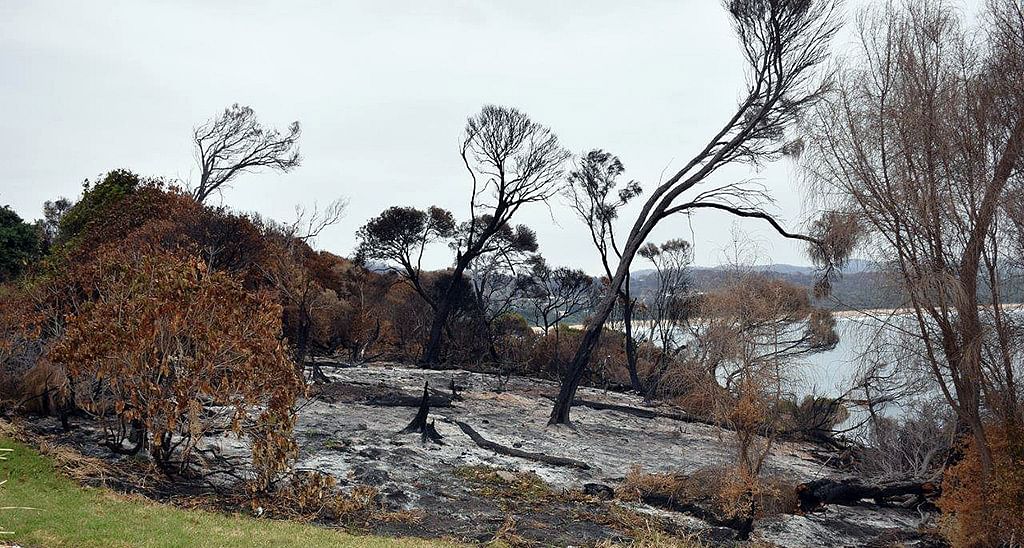 The ongoing effort to restore the natural areas in and around Tathra that were adversely impacted by the March bushfire continues.
The focus of the Green Shoots campaign has now turned to the iconic Tathra Headland, with a restoration program of the badly burnt vegetation set to commence on Monday (3 September).
The first step in the implementation of this project will be the hand removal of fire affected trees and shrubs by contractors (all living vegetation will be retained).
The plant material will be mulched and then spread over the site to protect the soils and assist the regeneration of the area.
Council's Acting Environment and Sustainability Coordinator, Michael Fiedler, said a revegetation program involving the community will follow in the coming weeks.
"The headland will be replanted with plants that are native to the local environment, with the aim of retaining the natural character of the site," Mr Fiedler said.
"Plans are afoot to hold a community event during the October school holidays to assist with the plantings.
"We have been thrilled by the large numbers of both locals and visitors who have expressed an interest in assisting with this type of work and as such we will be issuing an open invitation to the public once details are finalised."
For more information contact Michael Fiedler on (02) 6499 2222 or email mfiedler@begavalley.nsw.gov.au.
Photograph: The fire impacted sections of the Tathra Headland will be the subject of a restoration program that commences next week.
---
Rate This Page
---
Share This Page