Have your say on Lake Street shared path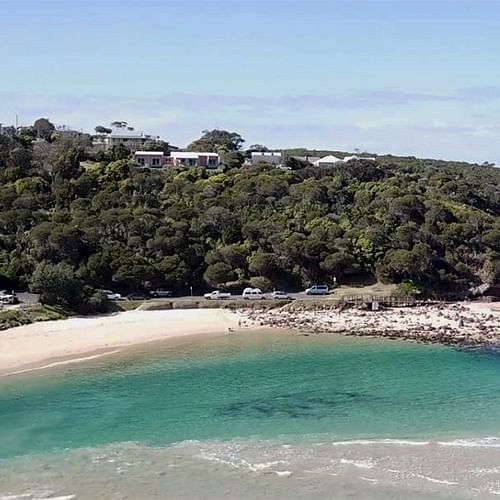 27 April 2018
Comments from the community are invited on the draft concept plans for the Lake Street Shared Path Project in Merimbula that is now on exhibition.
The project that started as a community project proposal from the Bureau of Accessible Tourism (BOAT) group is now being advanced after Council received a $2,000,000 grant from the NSW Government under the 2017/18 Active Transport Program.
Active Transport funding is awarded to projects that make walking and cycling a more convenient, safer and enjoyable transport option that benefits everyone.
The project is designed to provide a vital connection with existing cycle paths that begin at Pambula Beach, traverse through Pambula, beside Arthur Kaine Drive and Merimbula Airport, and through the CBD of Merimbula to Spencer Park and Lake Street.
Council's Manager of Project Development, Daniel Djikic, said one of the key objectives of the project is to make Merimbula a more access friendly place for all residents and visitors.
"This not only aligns with Bega Valley Shire Council's Operational Plan, but also the vision and goals and short-term priority proposals of the Bega Valley Bike Plan," Mr Djikic said.
"The shared path is proposed as an all-access, shared-use walkway, for use by pedestrians, joggers, parents with prams, cyclists, and those with limited mobility.
"In the interests of providing the best possible outcome, with due consideration given to the existing site conditions, available funding and delivery timeframes, Council engaged the services of Thompson Berrill Landscape Design Pty Ltd to undertake a feasibility study of three possible options.
"The study assessed the three options against a list of project objectives and outlines the indicative costs of each.
"Following on from this work we are now very interested to hear the collective thoughts of the broader community on the project," Mr Djikic said.
The construction of the shared path is planned to commence towards the end of 2018, with a target completion of mid-2019.
To view the three options for consideration, the feasibility study report, and to 'Have your Say' on this major project, visit www.begavalley.nsw.gov.au/haveyoursay.
For more information contact Daniel Djikic on (02) 6499 2222.
Photograph: Lake Street, Merimbula
END
---
Rate This Page
---
Share This Page