Rust fungus controls weeds
Tuesday 12 January 2016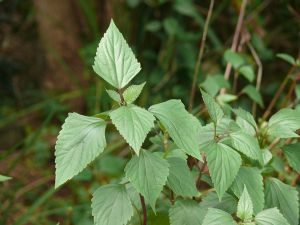 Bega Valley Shire Council vegetation officers have been involved in the CSIRO release program of a new biological control agent for Crofton weed, the rust fungus.
Crofton weed is a class 3 weed in the Bega Valley Shire therefore the plant must be fully and continuously suppressed and destroyed.
Council's Vegetation Management Coordinator, Lyall Bogie, said it establishes in areas along moist creeks and drainage beds under the shelter of trees, choking water flows and impacting on native vegetation.
"The weed is hard to eradicate due to the often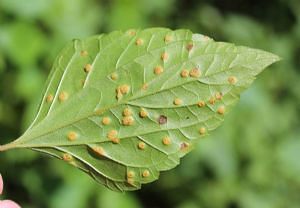 difficult and remote terrain in which it grows and is poisonous to horses, causing serious respiratory damage that can cause death," he said.
"The Crofton weed rust fungus, Baeodromus Eupatorii, originates from Mexico and infects young leaves and stems of the weed which has great potential to reduce competitiveness, reproduction and spread of the weed.
"Since releasing the rust agent in autumn 2015, we are happy to confirm the rust has established in two areas around the town of Eden.
"We are hoping to use the release sites as a nursery, transplanting affected seedlings to spread to other known problem areas around the Shire in the coming months." Mr Bogie said.
The rust fungus was thoroughly tested by CSIRO before approval was obtained in May 2014 to release it in the Australian environment.
Results from host-specificity tests demonstrated that the rust fungus does not pose a threat to economic and native plant species.
For more information contact Council's Vegetation Management Coordinator, Lyall Bogie, on 02 6499 2405.
Photograph 1: Healthy Crofton Weed plant
Photograph 2: Rust fungus attacking the underside of the Crofton Weed leaf.
END
---
Rate This Page
---
Share This Page