Local projects benefit from Community Recovery Contribution funds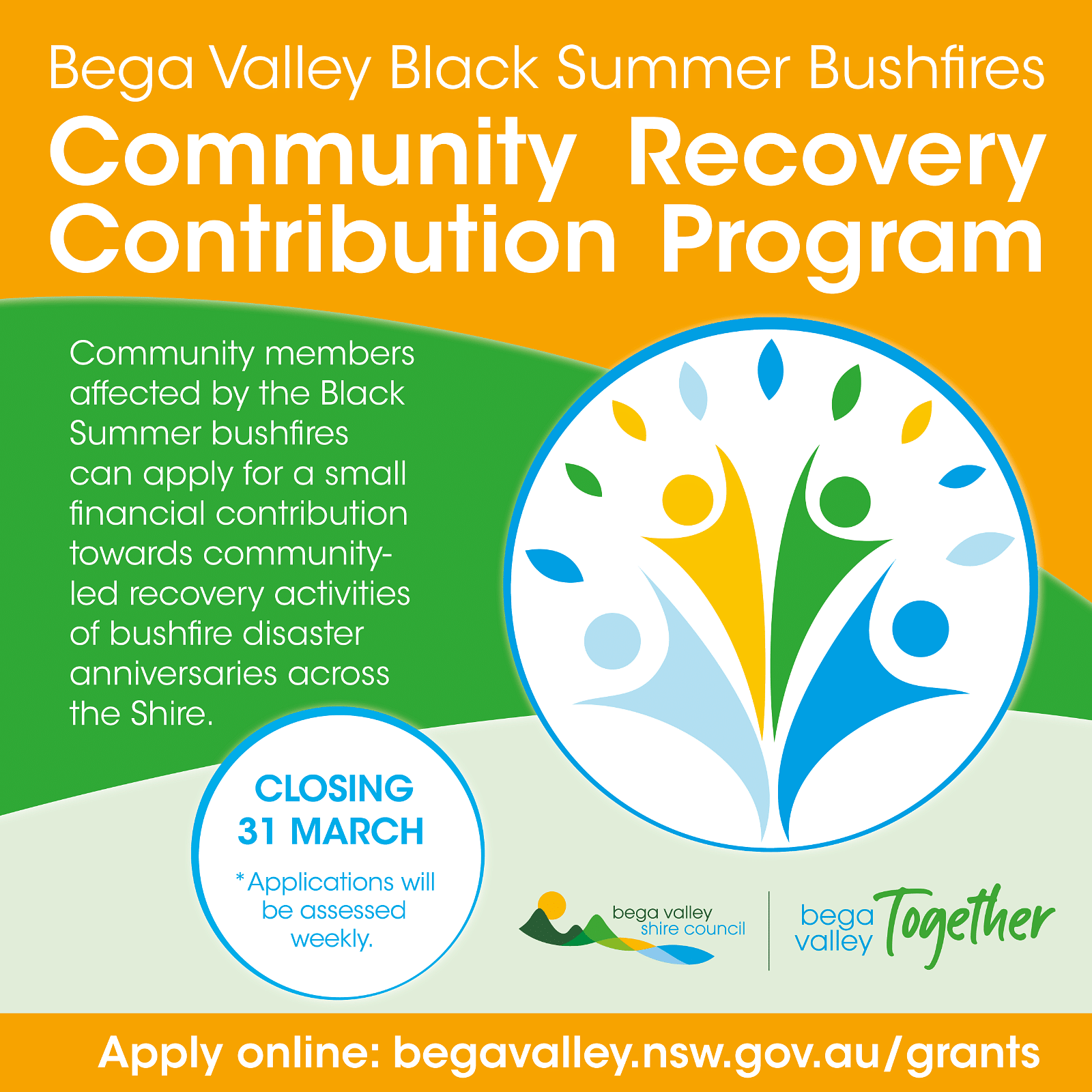 2 February 2021
Several communities across the Bega Valley have successfully secured funding under the Community Recovery Contribution Program and are now actively planning recovery events and projects in their community.
Members of the Towamba Parents & Citizens Association have already delivered a Community Festival, with entertainment, catering, activities and workshops.
The Murrah Hall Preservation Association is planning a Free Entry, Food and Music At The Murrah – Twice! event, which will offer reconnection, 'time out' from thoughts and feelings of trauma, physical and emotional release through dance, and information and assistance from health professionals.
Bermagui Preschool is creating a cooking program and cookbook with a difference. Supporting the health and well-being of their children, the Kids in the Kitchen Cooking Program and Cookbook will begin with children, families, teachers and community partners working together to grow, harvest and cook produce from their Moodji Garden. The cookbook will document the children's experiences and present delicious, healthy recipes that everyone can enjoy.
Eden Community Access Centre will offer free cruises on beautiful Twofold Bay for fire-affected individuals and families. Participants can take some time out for themselves and connect with each other and nature.
Bemboka Sports & Recreational Club will continue to hold community luncheons across specific community groups. To date, the club has held a pensioners' luncheon and a men's luncheon.
If your community was affected by the Black Summer bushfires, you still have time to apply to the Community Recovery Contribution Program to receive a small financial contribution - up to $2,500 - to go towards community-led recovery activities.
Activities should respond to an identified community need and create a positive impact for the local community and environment.
Applications close 31 March 2021.
Related Pages
Local projects benefit from Community Recovery Contribution funds
---
Rate This Page
---
Share This Page