Applications open for Community Recovery Contribution Program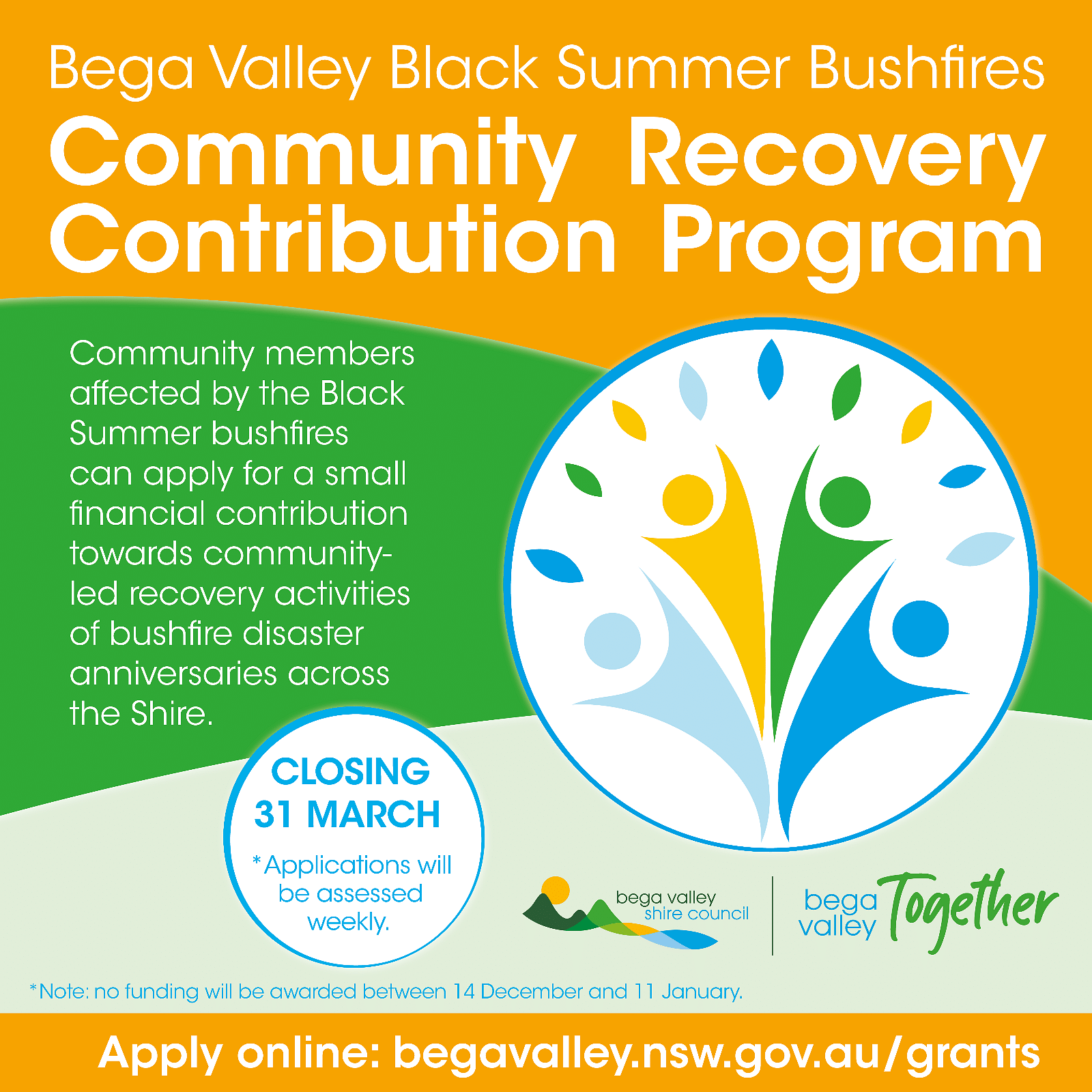 27 November 2020
Shire residents affected by the summer bushfires can apply to the Community Recovery Contribution Program for a small financial contribution, up to $2,500, to go towards community-led recovery activities.
Council's Director of Community, Environment and Planning, Alice Howe encourages community groups to work collaboratively across their community when planning recovery activities.
"If you're not part of an incorporated group, but you have a great idea and are not sure how to get it off the ground, Council staff can help you," Dr Howe said.
"We are looking for activities that reach the many residents and property owners from our community affected by the summer bushfires.
"They should respond to an identified community need and have a positive impact for the local community and environment.
"Ideally, the outcome of these activities will be improved social connection, resilience, and health and wellbeing."
Those requiring assistance can contact Council's Community Development and Engagement Team on 6499 2222 or email sbaker@begavalley.nsw.gov.au.
Applications can be submitted at any time from now to 30 March 2021, and will generally be assessed weekly until funds are expended.
To apply, go to Council's website.
Please note, no grants will be awarded between 14 December 2020 and 11 January 2021.
Related Pages
Applications open for Community Recovery Contribution Program
---
Rate This Page
---
Share This Page