Nominations open for medallions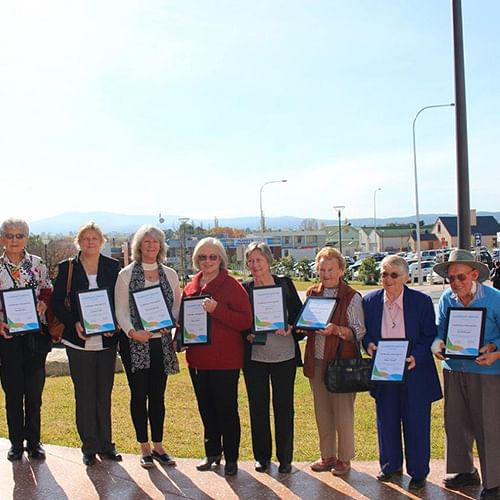 2 February 2018
Bega Valley Shire Council is determined to acknowledge and honour the huge amount of work done in the Shire by volunteers.
Following on from the recent announcement of the 2018 Citizens of the Year, nominations are now being called for the Bega Valley Shire Community Service Awards (Medallions) as a way of recognising the outstanding work of many of our unsung volunteers across our community.
Mayor Kristy McBain said the community medallions have always been well received, because the recipients tend to be those who never look for rewards for their work.
"One of our great strengths as a community is the effort given in supporting others," Cr McBain said.
"We have literally hundreds of people in our community who are prepared to give up their time to ensure the welfare of others. Through the shire medallions, we have a way to acknowledge this work and to say thank you to those volunteers.
"Council is encouraging organisations, individuals and families to nominate candidates. If you know someone who is working tirelessly in their community and deserves recognition, nominate them now.
"Please don't assume that someone else will nominate the person you think of, Council is more than happy to receive duplicate nominations," Cr McBain said.
Council is also interested to hear from people who would like to serve on the Bega Valley Medallion Committee who assess the nominations and make recommendations to Council.
Nominations need to be received by the end of February and will be considered by the Bega Valley Medallion Committee who will provide their recommendations to Council.
The awards will be presented during volunteer week in May.
Nomination forms are available on Council's website. For more information contact Council's Executive Assistants on 6499 2104 or email execassist@begavalley.nsw.gov.au
END
---
Rate This Page
---
Share This Page