Howard Hinton collection comes to Bega Valley Regional Gallery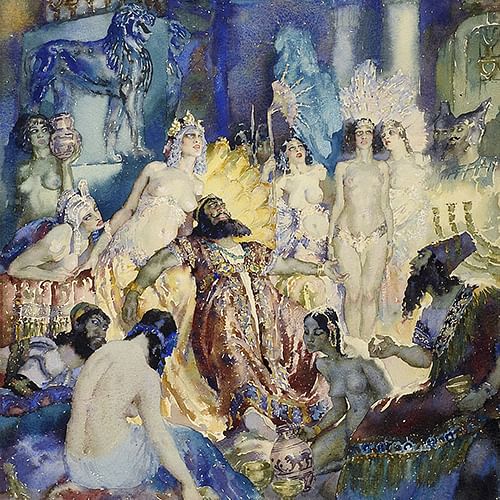 Monday, 3 July 2017
Visitors to the Bega Valley Regional Gallery during July, August, and September will discover one of the most significant art collections in regional Australia.
'Treasures of Australian art 1880-1940: the Howard Hinton Collection' features 50 key works on loan from the New England Art Museum (NERAM) in Armidale.
"Howard Hinton was an extraordinarily generous man who gave away his fabulous collection of artworks during his own lifetime," said Robert Heather, Director of NERAM.
The collection features some of the big names in Australian Art - Arthur Streeton, Tom Roberts, Margaret Preston, Nora Heysen, Hans Heysen, Norman Lindsay, Elioth Gruner and Herbert Badham.
"Hinton collected with the express aim of providing student teachers with access to the history of Australian art with an emphasis on landscape, still life and portraiture," Mr Heather said.
Howard Hinton OBE (1867-1948) arrived in Sydney as a young man in the 1890s and lived with artists such as Tom Roberts and Arthur Streeton. He soon found work as a clerk with the shipping agents W & A McArthur Ltd, rising to the position of Director in 1916, and retiring in 1928.
Described as a 'modest, self-effacing gentleman' and a lifelong lover of the arts, Hinton aspired to be an artist himself like his many friends.
"We are privileged to be able to show these iconic works from this nationally important collection and partner with the New England Regional Art Museum to bring them to our community," Iain Dawson, Director, Bega Valley Regional Gallery said.
"The story behind Howard Hinton collection is one of the most intriguing in the history of benefaction and art philanthropy in Australia.
"We hosted the Archibald earlier this year and this is right up there," Mr Dawson said.
The exhibition, 'Treasures of Australian art 1880-1940: the Howard Hinton Collection' will be on display at the Bega Valley Regional Gallery from 15 July until 30 September 2017.
Photograph: Norman Lindsay's 'Belshazzar' 1934
END
This page is open to commenting.
Please scroll to the bottom of the page.
---
Rate This Page
---
Share This Page
---