Information session to provide updates on three key Eden projects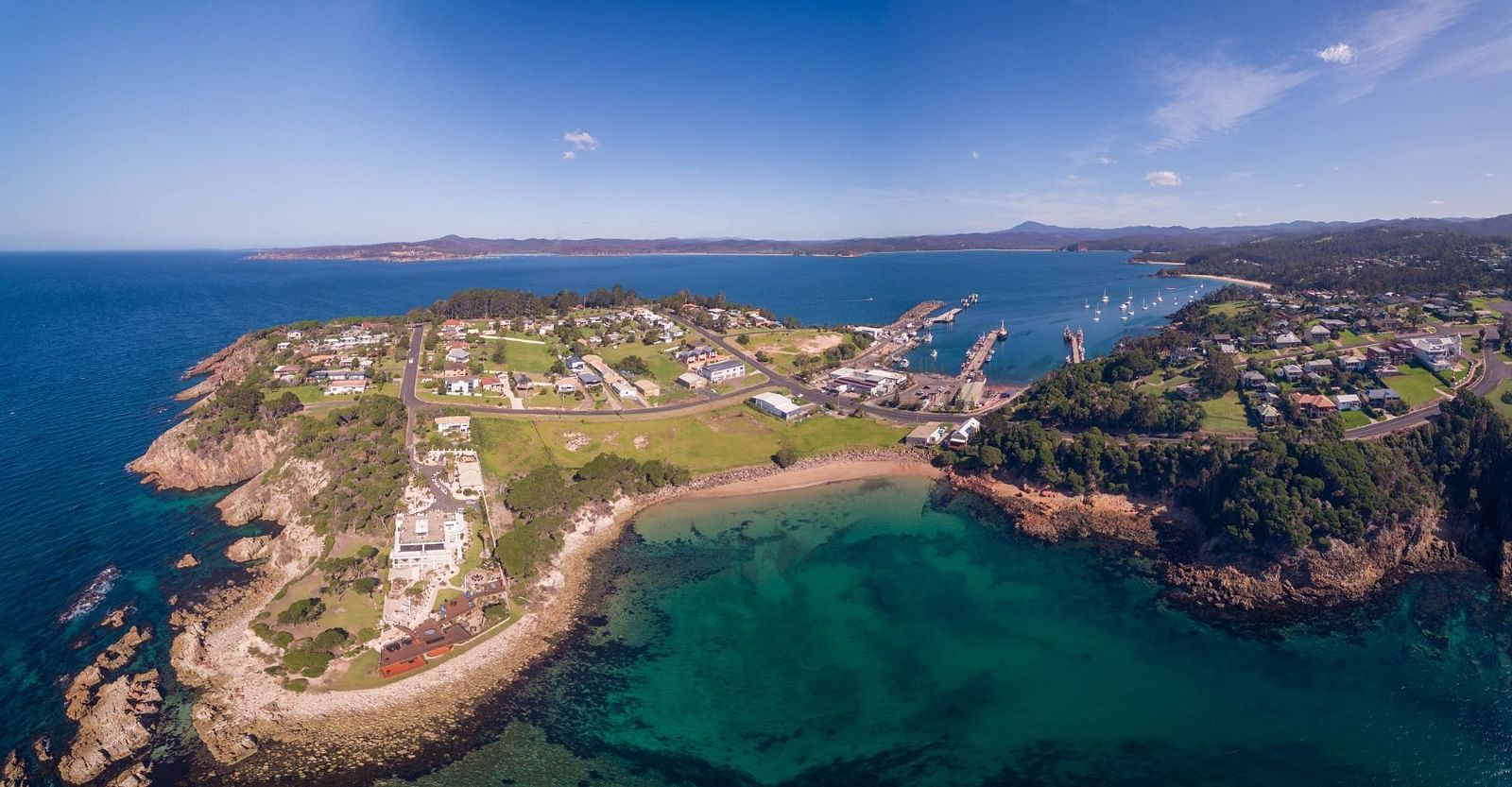 Photograph: Port of Eden by DoubleTake Photographics
29 July 2020
The community will have an opportunity to hear about and ask questions on three key local projects, at an information session to be held at the Eden Fishermen's Club on Thursday 6 August from 3:30pm to 5:00pm.
Hosted by Council in conjunction with Port Authority of NSW, a panel will present on the Eden Port Connectivity Upgrade project along Imlay St and Albert Terrace, the Barclay Street Masterplan and the Port of Eden Welcome Centre Construction.
The information session will be managed in accordance with COVIDSafe hygiene and physical distancing measures, with attendance limited to 50 people. Bookings for the session can be made by registering via Eventbrite. The event will be livestreamed via Council's Facebook page. Information session panellists are:
Sam Watson from Council - Eden Port Connectivity Upgrade
John Turville from Council - Barclay Street masterplan
Anthony Osborne, The Destination Agency - Heritage Installation in the Port of Eden Welcome Centre
Natalie Godward from Port Authority of NSW - construction of the Port of Eden Welcome Centre
Jenny Robb, Eden Visitor Information Centre (EVIC) - EVIC relocation to the Port of Eden Welcome Centre
Council's Project Manager for the Eden Port Connectivity upgrade, Sam Watson said the session would bring the community up to speed with projects designed to transform the functionality, aesthetics and commercial amenity of the precinct from the Eden Killer Whale Museum to the Port of Eden.
"The Eden Port Connectivity Upgrade project aims to improve the connectivity of Eden Port to the Princes Highway while addressing and rectifying existing safety issues.
"Imlay Street and Albert Terrace will receive pavement work to provide a stabilised, longer-lasting surface and improve the functionality and safety of this intersection," said Mr Watson.
"The pavement on Chandos, Calle Calle and Mitchell streets will be strengthened, providing an alternative vehicle route for semi-trailers and buses. The wear and tear on the new street will be significantly reduced, increasing its life.
Mr Watson said Port Authority of NSW was managing a large redevelopment of the entire port precinct, including construction of the first stage of the Port of Eden Welcome Centre, and the session was a timely opportunity to update the community on its progress.
He said Information would also be presented on the proposed Interpretive Heritage Installation for the Welcome Centre.
"The installation showcases how we will be celebrating local heritage. Local experts and indigenous communities and artists have been involved in the preparation of these concepts."
Register at Eventbrite
END
---
Rate This Page
---
Share This Page