COVID-19 (coronavirus)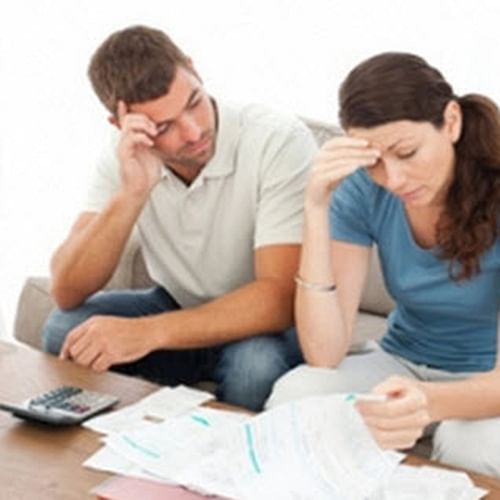 Disaster Hardship Assistance
Having trouble keeping up with your payments? Apply for a hardship assistance payment plan with Council for outstanding rates, water charges and sundry debtors.
Apply online for a payment plan
Welcome. We hope our COVID-19 information below meets your needs. This page is updated regularly (last update 5 January 2021). Please share the information here with friends and family and help people who aren't online stay up-to-date.
If you are feeling unwell – even with the mildest of symptoms such as a runny nose, scratchy throat cough, fever, shortness of breath, headache, sore throat, tiredness, loss of taste/smell, nausea, diarrhoea or muscle aches – please self-isolate and seek COVID-19 testing, so cases in the community are identified as quickly as possible.
Take care, be safe, be kind.
Clarifying border bubble arrangements
People who live in a border community who have not left the border area in the last 14 days can travel to another border community in the 'border bubble' without a permit. This means that anyone who is a resident of a Victorian border community is able to travel to a NSW border community to holiday or work, and residents of the Bega Valley and other NSW border communities who wish to travel to a Victorian border community can do so.
You must carry valid photo identification that shows your current address, such as a drivers' licence, as evidence that you reside in an exempt border community. Once you have reached your intended border community, you cannot travel out of it unless you are returning home. Victorians who travel beyond the border bubble into greater NSW cannot return to Victoria without a permit for 14 days.
It is strongly recommended you take proof of where you are staying as you may be asked for this.
Residents of the Australian Capital Territory (ACT) do not require permission to enter the border bubble or to re-enter the ACT after doing so.
Council strongly recommends that all residents and visitors check the latest rules before travelling.
Residents of the following border communities (local government areas) are exempt from needing a permit to travel withing the border bubble across the two states:
VICTORIA:
Alpine Valley, Benalla, Bendigo, Buloke, Campaspe, East Gippsland, Gannawarra, Indigo, Loddon, Mildura, Moira, Shepparton, Swan Hill, Towong, Wangaratta, Wodonga, Yarriambiack.
NSW:
Albury City, Balranald, Bega Valley, Berrigan, Broken Hill, Edward River, Federation, Greater Hume, Hay, Lockhart, Murray River, Murrumbidgee, Snowy Monaro, Snowy Valley, Wagga Wagga, Wentworth.
More information can be found at: https://www.coronavirus.vic.gov.au/travel-restrictions-new-south-wales#border-communities
The NSW Government announced on 1 January 2021 that two visitors to our region tested positive to COVID-19.
The cases travelled to NSW from Victoria on 30 December 2020 and had dinner at the Great Southern Hotel in Eden from 5pm to 6.30pm. They also ate at Bermi's Café in Bermagui from 9am to 10am on 31 December. Contact tracing is underway.
Anyone who visited the venues within those timeframes should get tested and self-isolate.
South East Regional Hospital will continue to provide a drive through testing clinic Monday to Friday, 9am to 5pm and 10am to 3pm on weekends.
The Pambula drive-through pop up clinic will close on Friday 8 January. Pambula Hospital will continue to provide a weekday testing service from 9am to 4pm by appointment only. To register call 1800 318 248.
You can find an up to date list of clinics and opening hours at https://www.snswlhd.health.nsw.gov.au/our-services/infectious-disease/covid-19
There is no longer a requirement to schedule appointments at most of the District's COVID-19 testing sites. Callers are encouraged to register with the triage service prior to attending the clinics to decrease waiting times. Callers to the SNSWLHD 1800 999 880 COVID line will be provided with information on testing eligibility and clinic times and locations as well as supported to register for their local clinic.
A full list of clinics and opening hours is available at www.snswlhd.health.nsw.gov.au/our-services/infectious-disease/covid-19
For the latest COVID-19 updates and advice, please go to www.nsw.gov.au/covid-19
Victorian Border Closure
The Victorian Government closed its border with NSW from 11.59pm on 1 January 2021.
More information is available at https://www.coronavirus.vic.gov.au/victorian-border-crossing-permit
Changes to interstate travel arrangements - travelling interstate from NSW
A number of states have updated their requirements for travellers from NSW as of Thursday 17 December 2020. For the latest detailed information, visit the website for the state you will be travelling to.
Let's remain vigilant
We all have a part to play in keeping COVIDSafe. We ask everyone to ensure you are familiar with the current COVID-19 restrictions and to follow COVIDSafe best practice wherever you are.
COVID-19 Testing Centres
Southern NSW Local Health District has COVID-19 Testing Centres in the Bega Valley Shire, so those with symptoms may be tested and treated quickly.
The drive-through clinic at South East Regional Hospital, Bega (4 Virginia Drive) is open from 9am and 5pm Monday to Friday and 10am to 3pm on Saturday and Sunday. The clinic is located before the main drop off area of the hospital. Follow the signs at the main entrance.
The Pambula drive-through pop up clinic will close on Friday 8 January. Pambula Hospital will continue to provide a weekday testing service from 9am to 4pm by appointment only. To register call 1800 318 248.
Anyone feeling unwell, even with the mildest of symptoms such as a runny nose or scratchy throat, is urged to self-isolate and seek testing.
It is essential people follow directions they receive about home isolation and quarantine and maintain COVID-safe practices of physical distancing of 1.5 metres, cough or sneeze into their elbow, and regularly wash their hands.
Extension to Homebuilder program
On 29 November 2020, the Government announced an extension to the HomeBuilder program to 31 March 2021.
HomeBuilder provides eligible owner-occupiers (including first home buyers) with a grant to build a new home or substantially renovate an existing home. HomeBuilder assists the residential construction sector by encouraging the commencement of new home builds and renovations.
NEW - COVID-19 Cross Border Sport Fund open
Applications have opened for the COVID-19 Cross Border Sport Fund, which is part of the NSW Government's Community Sport Recovery Package. It specifically targets NSW border grassroot clubs and associations that have been impacted by COVID-19.
The fund will support NSW based clubs and associations that are affiliated with a state level sporting organisation or association recognised in another state/territory, that were not eligible to receive funding under the Grassroots Sport Fund.
Applications close 5pm AEDT on Tuesday 15 December 2020.
NSW agricultural workers' code
The NSW Government will become the first jurisdiction to write the new Agricultural Workers Code into public health orders, paving the way for the NSW primary industries sector to find skilled workers for the upcoming harvest. Agricultural workers travelling between NSW and Victoria will need a permit and relevant identification and will be required to use Personal Protective Equipment (PPE) as appropriate.
Want to know more?
The Coronavirus Health Information Line operates 24 hours a day, seven days a week, call 1800 020 080
Check the NSW Health website - https://bit.ly/2xhF0ip
or the Federal Health Department website - https://bit.ly/2J5246N for the latest health and well being measures.
News from Bega Valley Shire Council
Visit our Council Changes to Services page to check on how we have adapted to COVID-19.
Mental health support and well being
Keep connected as a community by taking some simple steps.
If you are worried or anxious, there is support:
Related Pages
---
Rate This Page
---
Share This Page