COVID-19 (coronavirus)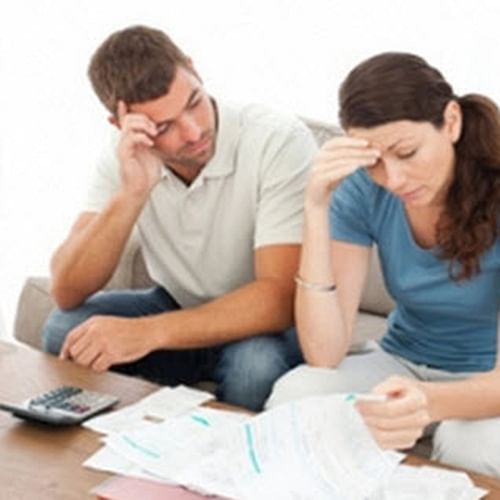 Disaster Hardship Assistance
Having trouble keeping up with your payments? Apply for a hardship assistance payment plan with Council for outstanding rates, water charges and sundry debtors.
Apply online for a payment plan
Welcome. We share challenging times and we hope the information contained here meets your needs. This page is being updated regularly and was last updated at 9 September 2020 - 9.30am. Please share the information here with friends and family and help people who aren't online stay up-to-date.
There have been a total of 59 confirmed cases of COVID-19 attributed to the Southern NSW Local Health District since the start of the pandemic in March. Nine cases have been recorded in the Bega Valley in 2020, all are described as recovered.
NSW Health is urging anyone feeling unwell – even with the mildest of symptoms such as a runny nose, scratchy throat cough, fever, shortness of breath, headache, sore throat, tiredness, loss of taste/smell, nausea, diarrhoea or muscle aches – to self-isolate and seek COVID-19 testing, so cases in the community are identified as quickly as possible.
People can unwittingly pass it to others if they are incubating the infection or have very mild symptoms, so we all need to be very careful and practise hand hygiene and maintain physical distancing by keeping at least 1.5m away from other people.
Take care, be safe, be kind.
Increased mobility on NSW/VIC border
Key changes have been made to ease restrictions on the NSW Victorian border to help residents and local businesses operate as Victoria continues to battle COVID-19.
As at 4 September:
Border zone resident permits or critical service border region permits received before 4 September will continue to be valid until the permit's date of expiry. When these expire, residents can apply for the new border region permit.
The new permit will allow a resident within the border region to enter NSW:
to obtain necessary goods or services (this means you can go out and shop for items for your everyday needs)

for care or other compassionate reasons

to attend work or obtain educational services (where it is not reasonable for the person to work or obtain educational services from their state of residence)

to move to a new place of residence.
A border region resident who is a NSW resident:
is authorised to enter Victoria only for the reason allowed in the permit

must not travel to any part of Victoria that is outside of the border region or is a COVID-19 area of concern.
A border region resident who is a Victorian resident:
is authorised to enter and remain in NSW only for the reason allowed in the permit

must not travel to any part of NSW that is outside of the border region

must comply with Victorian COVID-19 restrictions

must not enter NSW if the resident had travelled in Victoria in a restricted area (which is currently Greater Melbourne), or a COVID-19 area of concern in Victoria within the previous 14 days.
Working across the border - rules and regulations.
Recommendations for community sport
NSW Health has provided advice to assist community sport organisations in implementing the additional recommendations noted in the Chief Health Officer's letter. Organisations are encouraged to read both the letter and the advice/FAQ document to ensure they make informed decisions. Recommendations were put in place on 19 August and are anticipated to remain in place for the next six weeks.
COVID-19 Testing Centres
The border between NSW and Victoria is restricted. For full details on the border closure, read the information on Victoria-NSW COVID Broder Closure.
Southern NSW Local Health District has COVID-19 Testing Centres in the Bega Valley Shire, so those with symptoms may be tested and treated quickly.
The drive-through clinic at South East Regional Hospital Bega (4 Virginia Drive) is open from 9am and 5pm Monday to Friday and 10am to 3pm on Saturday and Sunday. The clinic is located before the main drop off area of the hospital. Follow the signs at the main entrance.
Pambula Hospital (Merimbola Street) is open from 9.30am to 4pm daily. This clinic is by appointment only. Please call 1800 999 880 (option 1) before attending.
Eden Community Health Centre (Twofold Arcade) is open from 9.30am to 1pm, by appointment only. Please call 1800 999 880 (option 1) before attending.
Anyone feeling unwell, even with the mildest of symptoms such as a runny nose or scratchy throat, is urged to self-isolate and seek testing.
It is essential people follow directions they receive about home isolation and quarantine and maintain COVID-safe practices of physical distancing of 1.5 metres, cough or sneeze into their elbow, and regularly wash their hands.
Compliance measure for NSW venues
As at 1 August, gymnasiums (indoor recreation facilities, excluding dance, yoga, Pilates, gymnastics or martial arts studies) in NSW will be required to host 'COVIDSafe marshals' under a new state government effort to stem the tide of COVID cases across the state. The marshals, which are already required for large pubs in NSW, ensure social distancing, cleaning and other hygiene measures mandated under the state's COVIDSafe business plans are adhered to.
The amended Public Health Order has clarified the 4 square metre rule does not apply to a vessel used for commercial tours for scuba diving, snorkelling or whale, dolphin or marine animal watching.
As at 24 July:
limiting group bookings to a maximum of 10 people
mandatory COVIDSafe plans and registration as a COVIDSafe business
a digital record must be created within 24 hours.
Weddings and corporate events will be limited to 150 people subject to the four square metre rule and registration as a COVIDSafe business. Strict COVIDSafe plans must be in place and high-risk activities including choirs and dancing must not occur.
For more information visit COVID-19: What you can and can't do under the rules.
COVID-19 in the Bega Valley
The situation around COVID-19 within the Bega Valley remains stable. The community is asked to remain vigilant and guard against any spike in numbers. You can find all the latest details about health and hygiene guidelines on the NSW Government website including information about the Victoria - NSW border closure.
It's important that our community:
Follow the NSW rules for gatherings that apply to individuals and businesses
Maintain a physical distance of at least 1.5 metres from others
Practise good hand hygiene
Take extra care if you're around vulnerable people
Get tested if you have any symptoms even if they are only mild
Stay home until you get the test result, or are medically cleared.
The contribution we are all making is paying off, thank you for the part you are playing in this.
Want to know more?
The Coronavirus Health Information Line operates 24 hours a day, seven days a week, call 1800 020 080
Check the NSW Health website - https://bit.ly/2xhF0ip
or the Federal Health Department website - https://bit.ly/2J5246N for the latest health and well being measures.
News from Bega Valley Shire Council
Our community has experienced a very difficult year. Now, with COVID-19, we're having to adapt to new and unsettling challenges. Patience and understanding will help get us through.
Council staff are still on the job and working hard; responding to community needs and making sure our essential community services remain open. Some of our 'non-essential' but much-loved services have been modified and you can now find them online.
Stay well, stay strong and stay informed.
Visit our Council Changes to Services page to check on how we have adapted to COVID-19.
Mental health support and well being
Keep connected as a community by taking some simple steps.
Stay informed. Use information from reputable sources including this website, the Australian Government website (https://bit.ly/2J5246N) and the NSW Government (https://bit.ly/2xhF0ip).
Support others in our community. Look out for neighbours and family.
Keep connected to your family, friends, work colleagues through phone, email and social media - maybe even write them an old school letter!
If you are worried or anxious, there is support:
Related Pages
---
Rate This Page
---
Share This Page