New experiences for seniors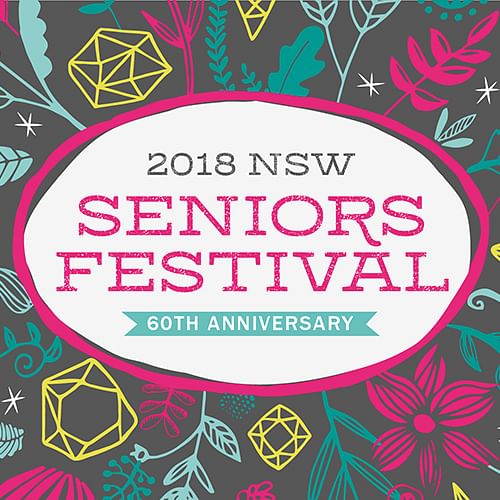 27 March 2018
Senior residents will be treated to a bonanza of activities at Shire libraries in Bega, Bermagui, Tura and Eden during the NSW Seniors Festival in April, under the theme of 'Let's do more together'.
Library Operations Team Leader, Sam Fenton, said that as well as SoulCollage workshops, legal talks by qualified professionals and an amazing digital film-making workshop, there'll also be demonstrations of a variety of services such as eBooks, family history research, the Home Library Service, the Be Connected program and Tech Training.
A speaker from the Shoalcoast Community Legal Centre will be at each library to talk about planning for the future and cyber safety for seniors.
SoulCollage workshops, that will be provided free in partnership with South East Arts and SWELL, are suitable for both men and women and will be run by local qualified facilitator, Premkranti, who will guide participants in the exploration of what it means to be a senior person in the community.
Programs and Partnerships Officer, Scott Baker, said that SoulCollage is a creative process but you don't need any particular creative or artistic ability to benefit from the workshop.
"The process uses simple materials such as magazine images or photographs, scissors, glue, and mat board and Premkranti is adept at helping non-artists discover their creativity and fuel their imagination," he said.
The above events will run 9.30am - 12.30pm (including morning tea) at Bermagui Library on Thursday 5 April, Tura Marrang Library on Friday 6 April, Bega Library on Thursday 12 April and Eden Library on Friday 13 April.
Seniors can also try their hand at digital film-making at the Cyber Seniors Digital Storytelling two-day workshop at Bermagui Library on Tuesday 17 and Wednesday 18 April.
Cyber Seniors will be run by Hiromi Matsuoka who is a world renowned film maker and producer. Using iPads Hiromi will teach participants the process of story writing and creating a short film.
Her work adventures have taken her most recently to the mountains of Slovenia and the sand dunes of Namibia, and she has been a regular tutor at the Footprint Theatre Film School in Pambula and Southeast Arts Filmmaking 101 workshops in Bega and Cooma.
Bookings are essential - phone 6499 2127 or book online at www.begavalleyshirelibrary.eventbrite.com.
More information about the annual NSW Seniors Festival is available at www.seniorsfestival.nsw.gov.au.
END
---
Rate This Page
---
Share This Page