Emergency readiness forum for local businesses
27 August 2019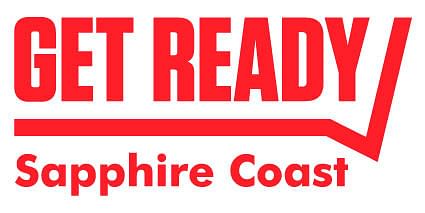 Disasters have destroyed or significantly disrupted several businesses in the Bega Valley Shire in the past 18 months. Protect your business and livelihood and make sure you're prepared!
Get Ready Sapphire Coast is a free forum to be held on Wednesday 4 September 2019 from 12.30pm at the Bega Civic Centre.
Aimed at business owners, managers and senior staff, the forum will provide you with the latest tools and useful resources to help your prepare your business for emergencies. You will also have the opportunity to discuss your business preparedness with local, trusted specialists in emergency preparedness.
Topics will include:
latest forecasts and information for fire/flood/storm/tsunami
risk transfer to insurance and business interruption insurance cover
details about the new Crisis Information Hub for the Sapphire Coast
how to protect your valuable documents
how to 'work from anywhere'
learning from others who have experienced disaster
who and where you can turn to for assistance in an emergency
preparedness and recovery.

Participating Businesses/Agencies
NSW Small Business Commission
Office of Emergency Management NSW
Rural Fire Service of NSW
State Emergency Service NSW
Fire & Rescue NSW
Service NSW
Bega Valley Shire Council
Sapphire Coast Destination Marketing
Tathra & Merimbula Chambers of Commerce
MGA Insurance
Working from Anywhere
Small Business Advisor
Tathra Business Operator
More information about the Get Ready initiative is available at www.emergency.nsw.gov.au/getready
This forum is funded by a Commonwealth and NSW Government grant under the Community Resilience Innovation Program, as part of the Tathra-Sapphire Coast Tourism Resilience Project.
---
Rate This Page
---
Share This Page