Country craft with a twist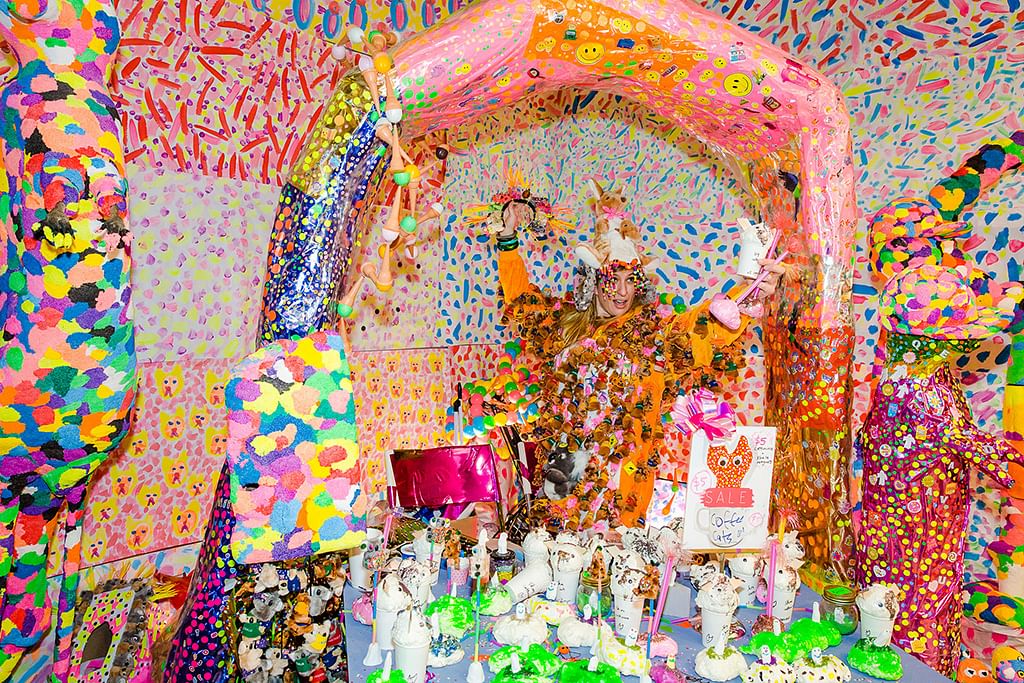 The community will be encouraged to step outside of their daily reality and into a space of play when the Bega Valley Regional Gallery's next exhibition 'South/East Interference Volume I – ROSIE DEACON' opens this Friday (14 September).
One of the most sought-after installation artists exhibited in Australia today, Rosie Deacon, describes her work as resembling large-scale, fictional geographies, inhabited by handmade sculptures and exploring states of humanity, feelings of belonging and realms of the absurd.
BVRG Director, Iain Dawson, said having grown up in the central west town of Nyngan, Rosie developed a strong love of Australiana, in no small part due to her mum's tapestries and dad's Aussie pub paraphernalia.
"These aesthetic building blocks, filtered through the lens of a contemporary art practice, and with a good measure of tourist strip kitsch, has resulted in Rosie becoming extremely successful," Mr Dawson said.
"We are excited that this exhibition has enabled Rosie to get back to her regional roots and it promises to be a colourful celebration of humanity.
"Interestingly the exhibition will feature the repurposing of materials such as synthetic eyelashes together with things like acrylic paint, expanding foam, glittery stickers and clay.
"The use of everyday 'junk' and easily accessible materials results in creations that that blur the lines between contemporary art, craft and jewellery practise.
"The exhibition is based on Rosie's self-described personal obsession with animal-imagery that she makes horrifyingly unfamiliar, by transforming its natural inhabitants into a spectacularly camp pastiche of faux fur and perennial pride," Mr Dawson said.
'South/East Interference Volume I – ROSIE DEACON' will open at 6pm on Friday and run through until 20 October.
For more information visit https://gallery.begavalley.nsw.gov.au
Photograph: 'South/East Interference Volume I – ROSIE DEACON' opens this Friday at 6pm
---
Rate This Page
---
Share This Page