Rabbit control trial at Short Point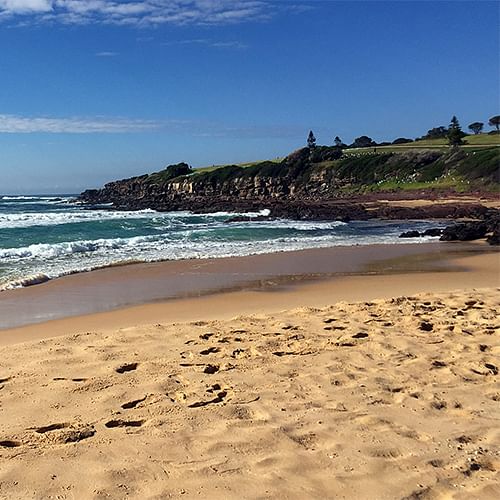 31 October 2019
A partnership between Bega Valley Shire Council and South East Local Land Services (LLS) will see a rabbit control trial undertaken at Merimbula's Short Point next week.
Short Point was chosen for the trial due its status as a regional attraction and the noticeable impacts the rabbit population is having on the native vegetation and recreation reserve.
The trial program will include a series of free feeding evenings and population monitoring, before the newest strain (K5) of the Rabbit Haemorrhagic Disease Virus (RHDV) - formerly Calicivirus is released.
This will guarantee the target species is being lured and ensure there is adequate uptake of the bait - in turn increasingly the effectiveness of the release.
RHDV, which causes fatal haemorrhagic disease in the European rabbit (Oryctolagus cuniculus) has been chosen for the trial due to its targeted nature and long-term biological establishment, whereby the virus will continue to live in this community of rabbits and re-emerge naturally when seasonal variances allow it to.
Council's Recreation Assets Officer, Ed Crothers, said the trial represents the first step of in a staged approach by BVSC to improve our rabbit management processes, with effective pest control often demanding a mix of techniques applied in sequence over time.
"Under the Rural Lands Protection Act, landholders are obliged to control rabbit populations on land they own and manage; therefore, we have an obligation to manage these populations," Mr Crothers said.
"Council is developing a management plan for the control of rabbits across the Shire, and this trial will enable some targeted monitoring to measure the effectiveness of this control.
"Ongoing monitoring of the rabbit population will continue after the trial for Council's records as the development and implementation of further controls across the Shire continues.
"We are very appreciative of the support, expertise and guidance LLS are providing us in this endeavour," Mr Crothers said.
Being a very specific species control, RDHV has never been found to cause infection in any other animal except the European rabbit, however dog owners frequenting Short Point with their animals are encouraged to ensure there is no disturbance to feeding stations during the trial.
For more information on the trial, contact Council's Recreation Assets Officer, Ed Crothers, on (02) 6499 2222.
Photograph: Short Point Merimbula.
END
---
Rate This Page
---
Share This Page