Roads to benefit from Council restructure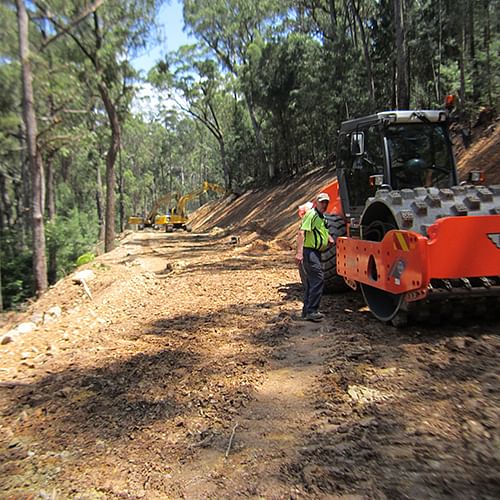 17 October 2017
Council's roads resealing program will be the direct beneficiary of an internal organisational restructure underway at Bega Valley Shire Council.
During this year's budget process Council resolved to reallocate $1.4 million to roads resealing, with senior staff directed to find savings, efficiencies and income to offset this additional expenditure.
The resolution specified that at least $250,000 in organisational staffing savings be achieved through a review of positions across the Community, Relations and Leisure and Strategy and Business Services groups.
Bega Valley Shire Council General Manager, Leanne Barnes, said this type of change is difficult and relates to real people providing important services to our community.
"One of the significant challenges of working in local government is consistently juggling priorities within tight budget constraints and in this case there are some roles that have been removed from the organisation's structure to achieve the required savings," Ms Barnes said.
"Along with prioritising the roadworks funding, senior staff have also taken the opportunity to refocus resources towards providing better communication and community engagement processes.
"Directors have met with all the affected staff to outline the impact on their roles, identify any redeployment opportunities available and to request input. These meetings formally commenced a 28-day consultation period as required under the Local Government (State) Award for those staff to consider their options and liaise with their Director. This consultation period ends on Wednesday, 18 October.
"The proposed staffing changes include a reduction in the Place-Based Officer positions; alterations to the Leisure and Recreation team; the consolidation of the positions overseeing the Bega Valley Regional Learning Centre and Bega Valley Commemorative Civic Centre; the consolidation of Community Development and Integrated Planning and Reporting Coordination; and changes in reporting lines for Property Services, Halls and Cemeteries, Regional Gallery and Events positions.
"The United Services Union was informed of the planned broad structural change and their representatives have provided valuable input through the process and will continue to play a key role as decisions are finalised.
"This is a very challenging time for many people within the organisation and we ask that the broader community remains patient as we work through implementing these changes in the coming days, weeks and months." Mrs Barnes said.
END
Scroll down to Like | Share | Comment on this page
---
Rate This Page
---
Share This Page
---