No load limits in Candelo-Wolumla area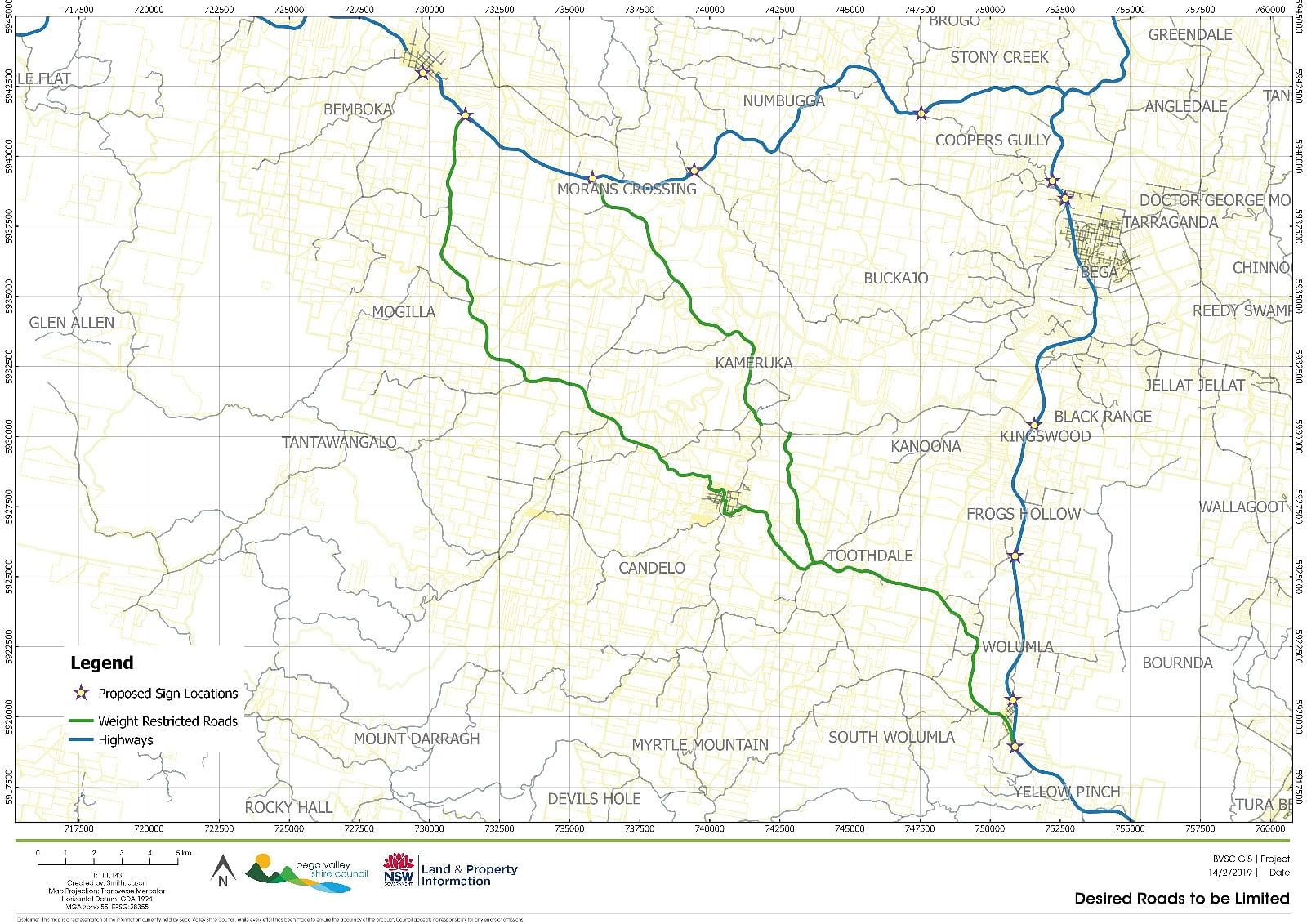 19 February 2019
Bega Valley Shire Council will not be reinstating any road load limits in the Candelo-Wolumla area until State Government regulations are changed.
The decision of Council comes after concerns were raised by transport operators and farmers struggling through last year's drought conditions that the previous imposition of 15-tonne load limits on Kameruka Lane, Mogilla Road, Candelo-Wolumla Road and West Kameruka Road had resulted in some unintended challenges.
Council's Director Assets and Operations, Anthony McMahon, said while the primary intention of the limits was to avoid non-local heavy vehicle traffic using these local roads as through routes, inflexibility in the applicable road rules meant that operators living or working locally were also impacted.
"Basically, as the current road rule (104) is written, heavy vehicle operators must use an alternate route if there is one available, which can mean massive additional travel distances," Mr McMahon said.
"In reality this would mean a truckie needing to travel from Bemboka to Candelo would have to make the journey along the Snowy Mountains Highway, then onto the Princes Highway through Bega, before turning onto Candelo Road at Kingswood and on to their final destination.
"In this example we are talking about turning a 23-kilometre trip into 59 – this just isn't practical.
"While none of the roads in question have been constructed to cater for large volumes of heavy vehicles, Council decided that until we can achieve a degree of flexibility in the application of any potential load limits, we simply can't place unrealistic obstacles in the way of people's ability to do business in an efficient manner.
"While we understand achieving legislative changes can take time, Council remains steadfastly committed to achieving a long-term outcome that better balances the safety and social challenges of heavy vehicle movements, with the needs of business operators," Mr McMahon said.
Photograph: The map shows the roads that were previously the subject of 15-tonne load limits marked in green.
END
---
Rate This Page
---
Share This Page