Gallery seeks donations with explosion of happiness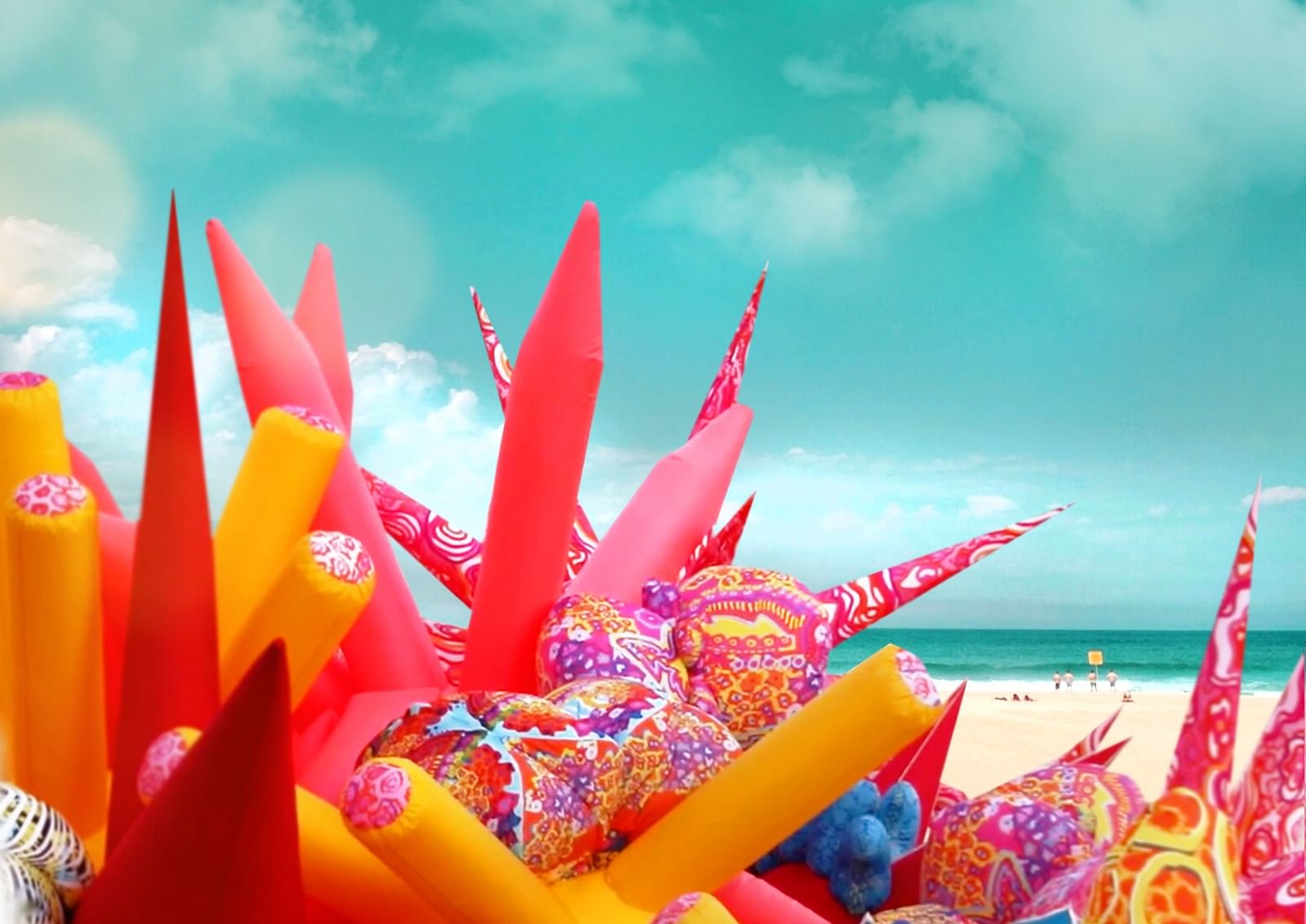 3 May 2019
An 'explosion of happiness' will burst skyward over the Bega Valley Regional Gallery (BVRG) from Friday 17 May when gallery Director, Iain Dawson, launches a BVRG redevelopment philanthropy campaign.
"We invite everyone to join us at this inflatable event, called Microcosm, and I'm hoping this eye-catching artwork will encourage donations skyward too," said Mr Dawson.
"We are asking for donations towards updating internal infrastructure like audio visual equipment, digital displays, collection management software and workshop materials which we need to support our growing exhibition and education program.
"Technology is increasingly a feature of artwork and creative endeavour and we need to stay up to date to be a viable venue on the exhibition circuit," explained Mr Dawson.
The happy art installation, Microcosm, is brought to you by Goldberg Aberline Studio (GAS), who create large scale works of public art using a variety of mediums.
Maurice Goldberg, former architect and corporate leader, and Matthew Aberline, feature film and live performance designer, came together to form GAS to produce immersive art experiences for art lovers around the world.
Work by GAS is based on a constant quest to develop, research and create new ideas.
Importantly, their work maintains 'the touch of the artist's hand' and aims to stimulate feelings of unexpected delight and joy in viewers.
Director of the Russell Mills Foundation, Dr Dennis Foster will launch the Microcosm installation.
"Dr Foster will give a short presentation on the current exhibition, Contemporising the Modern, including how the collection was donated to MAMA (Murray Art Museum Albury), and he'll talk about philanthropy in the arts too," added Mr Dawson.
Microcosm will hang above the BVRG on display 24/7 for three weeks before popping up at Tathra Wharf for 24 hours on Saturday 8 June.
Join us for the Microcosm opening event on Friday 17 May at 6.00pm.
Photograph: Microcosm will adorn the sky above the Bega Valley Regional Gallery from 17 May.
END
---
Rate This Page
---
Share This Page