The Shirl - and the winner is...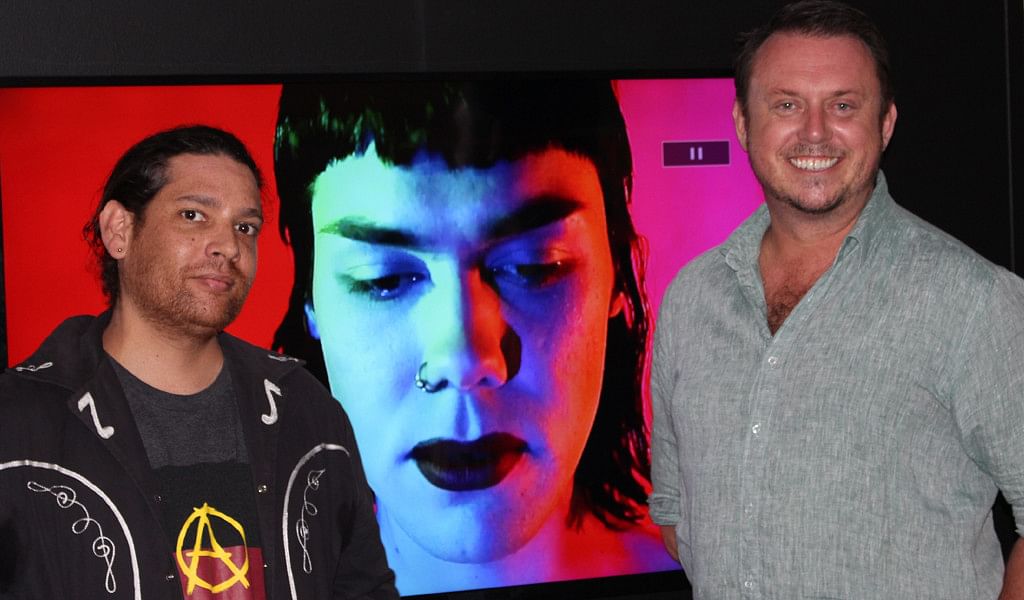 Friday, 6 October 2017
Melbourne based artist Samantha Sommariva AKA Misklectic and her portrait of performance artist Mossy is the winner of Australia's only youth portrait prize, the $10,000 acquisitive 'The Shirl'.
The Shirl is the little sister event to The Shirley Hannan National Portrait Award that also attracts a significant cash prize. Both prizes are supported by the Bega Valley Regional Gallery's patron Peter Hannan in memory of this mother's commitment to portraiture.
Renowned contemporary multimedia artist Tony Albert was judge for the second 'Shirl', selecting Misklectic from a field of 29 finalists from across Australia.
"The winning work is a video, a collaboration between two artistic friends and offers and amazing insight in to each other's practise and the way in which these two people respond to each other," Mr Albert said.
"It's a very challenging idea of what a portrait is and can do, and explores some of the most challenging social issues of the moment."
Tony was the 2017 Sulman Prize judge at the Art Gallery of New South Wales and has been an Archibald Prize finalist for the past two years, in addition to being one of the most sought after and influential contemporary artists working in Australia.
"I didn't select the work specifically because it is a video, but because it really does stand out in a field of incredibly high calibre and diverse works," Mr Albert said.
Bega Valley Regional Gallery Director Iain Dawson said The Shirl offers important recognition for up and coming artists.
"The first Shirl was won by Liam Ambrose in 2015, he really set a high bar but this year's finalists have stepped up to the challenge," he said.
"As Australia's only youth portrait prize, we are creating something unique – bringing new focus and opportunity for artists, we can be very proud of what's been achieved here."
The Shirl is on show until November 25, the Gallery is open Monday to Friday 10am – 4pm and Saturday's 9am -12pm.
"There is great diversity on show," Mr Dawson said.
"Not just in the faces and artwork hanging on the wall, but also the artists themselves, we have entries from high school students to those practising at the country's top art schools.
"People will be blown away by what they see here," Mr Dawson said.
The Shirl wraps a big year in portraiture at the Bega Valley Regional Galley, which hosted the prestigious Archibald Prize earlier in the year.
Other winners include:
International Art Services Award - $1000 worth of artwork freight nationally
Winner – Edward Essing's "Emily"
Bega Valley Arts & Craft Society - $500 Linda Deighton Award for local excellence.
Winner – Bonnie Macarthur's "Annie"
Photograph: Judge Tony Albert, with Gallery Director Iain Dawson and winner of The Shirl, Misklectic's video portrait of performance artist Mossy.
Scroll down to Like | Share | Comment on this page
---
Rate This Page
---
Share This Page