Extra time to pay Council rates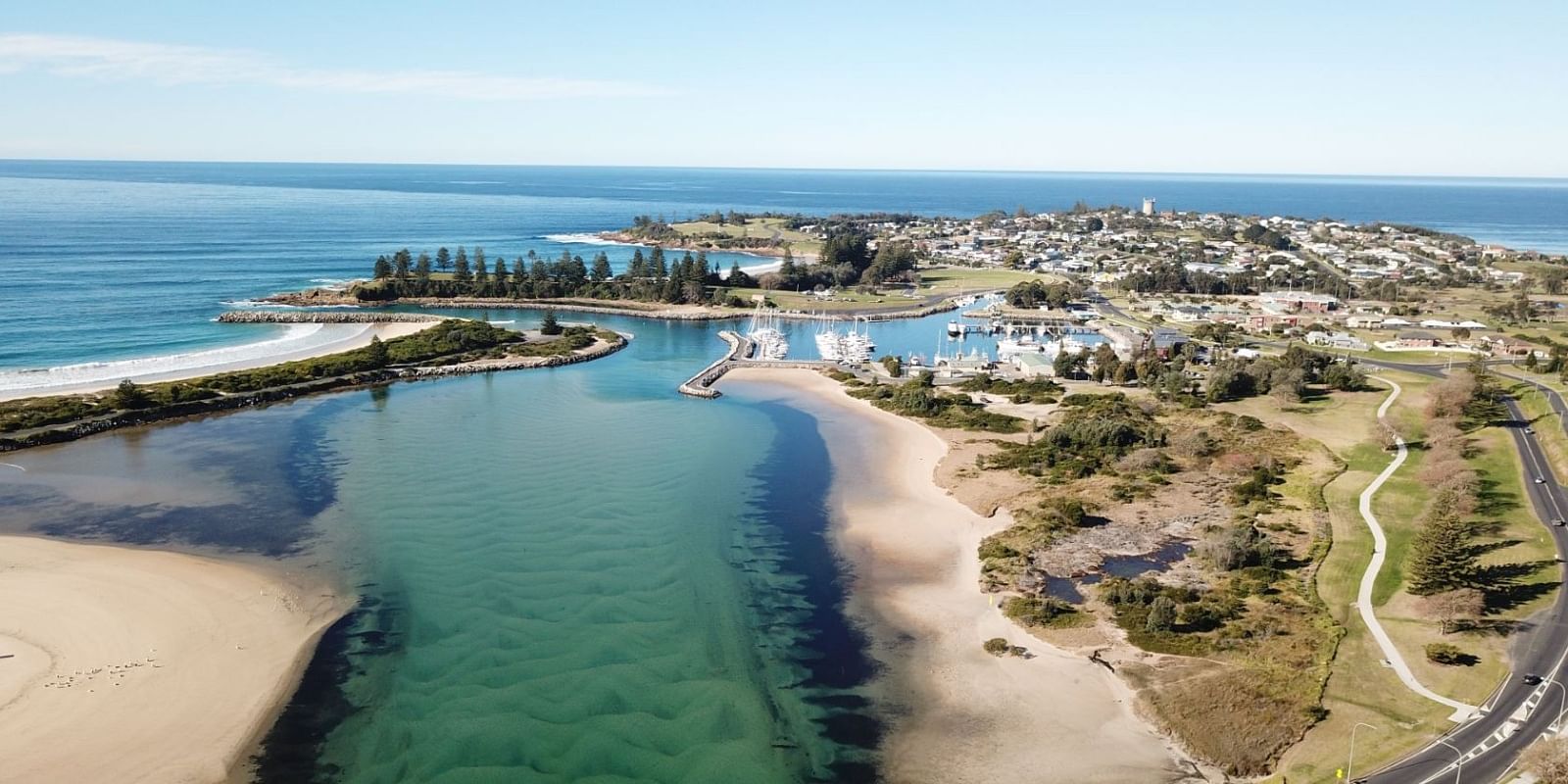 Photo: Bermagui River and Harbour
6 August 2020
Bega Valley ratepayers have an extra month to pay their first quarterly rates instalment for the 2020-21 year.
In response to COVID-19, the extension to the payable period has been temporarily granted by the NSW government, which legislates when local councils can collect rates.
Bega Valley Shire Council's first instalment is not due until 30 September 2020 however earlier payment is welcome. The second instalment will be due 30 November 2020.
Direct debits will occur on 30 September and it is now possible to arrange to have these payments deducted weekly or fortnightly.
Mayor Sharon Tapscott said rate notices would be sent to property owners during August and encourages anyone facing financial hardship to contact Council.
"We understand the financial hardship being experienced across the Shire with the bushfires and now COVID-19 and we have measures in place to support people who are doing it tough," Cr Tapscott said.
"Ratepayers whose properties were destroyed or made uninhabitable in the summer bushfires will be sent extra information with their rate notices about the rate relief that is being provided by the state government to the end of 2020.
"Originally the delayed notices had been planned to go out on 1 September but Council was receiving a lot of questions about when they were being sent so it was resolved yesterday to issue them as soon as possible to allow people more time to pay."
Cr Tapscott said Council's website had a handy rates calculator designed to help ratepayers plan their payments.
"It's a good idea to refer to your most recent land valuation when calculating what your rates might be this year. The 2019 valuations were issued by the Valuer General earlier this year and Council uses this information to levy rates."
Cr Tapscott also said now was a good time to register to receive notices by email.
"You can register online to have your notices emailed; saving paper, money and time. There is more information about that on Council's website and it will also be included on the back of your rate notice," she said.
END
---
Rate This Page
---
Share This Page