New future builds for Hotel Australasia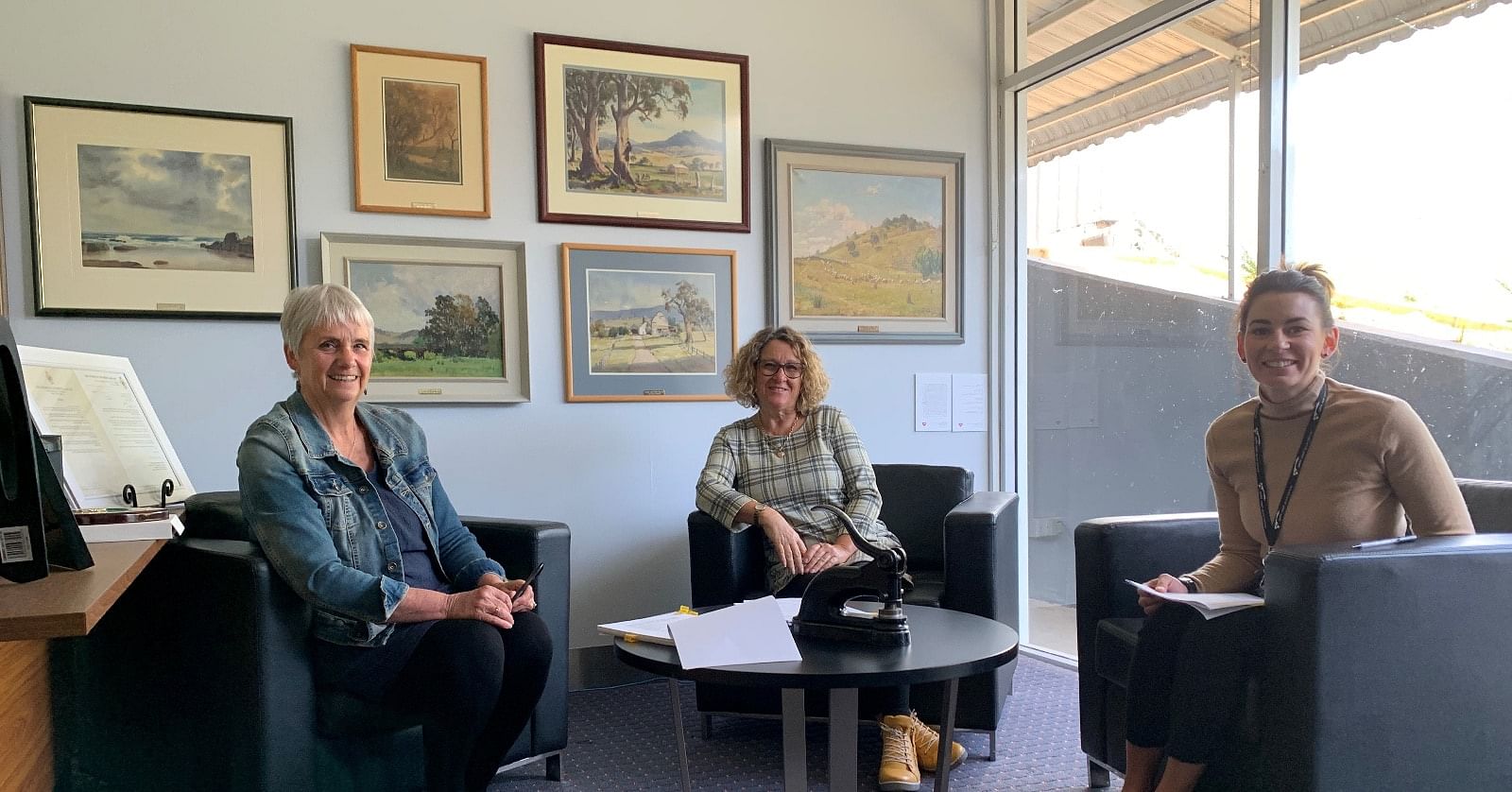 Photo: General Manager Leanne Barnes, Mayor Sharon Tapscott and Property & Facilities Coordinator Rickee Marshall oversee the settlement of the Australasia sale.
Thursday, 14 May, 2020
The Eden community and Bega Valley Shire Council have been delighted to see progress on the long-anticipated restoration of the Hotel Australasia.
Council purchased the historic building on Imlay Street in 2016, responding to community fear the much-loved watering hole would be demolished.
The building is now on the Shire's heritage register and following settlement this week between Council and the Australasia Property Unit Trust, is now set for a bright future.
"Had Council not acted when we did, the opportunities we are now realising would not be possible," Mayor Sharon Tapscott said.
"To see local firms, led by Rankin Builders on the job and revealing the 1920's façade we have all longed to see is very exciting.
"And a just reward for community members like Eden's Hotel Australasia group who have shared this vision."
Whilst the sale of the building was only finalised this week, the contract with Council allowed the new owners to start the redevelopment prior.
"All involved are keen to get going, we all want this grand old lady to make a contribution again to the local economy and community," Cr Tapscott said.
Through negotiation with Council the new owners will restore the original 1920's facade and maintain community access to the adjoining laneway and public car park at the rear.
"The developers have some exciting ideas for commercial and community spaces inside the Australasia. It's a vision that activates Imlay Street and stimulates the local economy."
In order to progress the redevelopment and acknowledging the high cost of the works needed the final sale price negotiated was $150,000
"In any sale you always want the highest price, but we approached this wanting to achieve something that is difficult to measure right now in dollars and cents," Cr Tapscott said.
"This is a project that helps shape a new future for Eden, it builds community, jobs, and new opportunities.
"I know there have been differing views in our community around Council's involvement in this project, but I have no doubt as people see its future unfold those concerns will ease."
END
---
Rate This Page
---
Share This Page