Business Support Group helps Kristi diversify and employ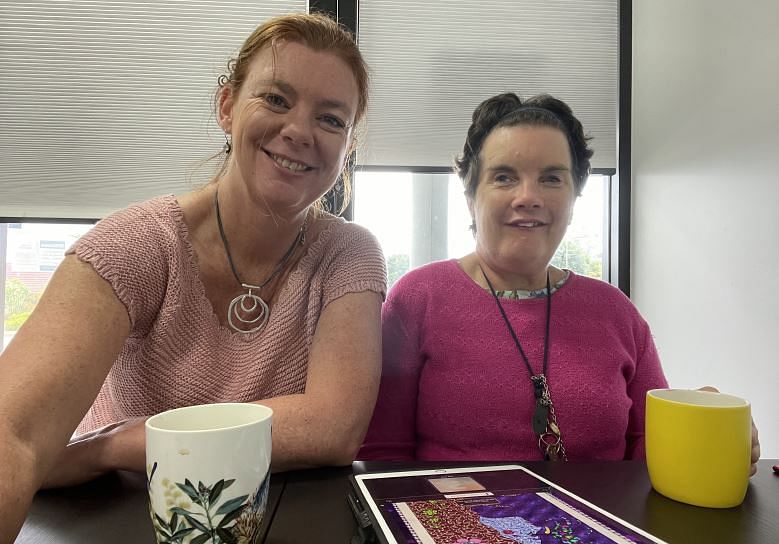 26 March 2021
Appy Connections is the brainchild of Kristi Sproates, a developmental educator. She teaches people with disability to use mobile devices and customises apps and settings to help improve their daily living skills and increase their independence.
"The combination of my Bachelor of Disability and Developmental Education with Honours, accumulated 15 years of support work and my passion to advocate for and empower people with disability inspired me to start my own business," Kristi said.
"I wanted to specialise in an area that was innovative, meaningful, useful and future-focused.
"Using interactive digital technology, I match the right technology solutions to people's skills and abilities, which in turn helps them overcome barriers."
A confident and successful developmental educator, Kristi knew where she wanted to take her business but needed business advice and support to do it. So, she turned to the Bega Valley Business Support Group (BSG) for help.
Kristi was steered towards BSG members, Strengthening Business facilitator, Steve Millott and Rewire business coach, Simone Eyles.
Steve worked with Kristi to map out key milestones in a timeframe that was manageable for a sole operator, which included diversifying income streams, outsourcing and onboarding.
Simone coached Kristi on cash flow operations and cost vs time, and provided her with the tools to manage these important business disciplines.
As a result, Kristi has just onboarded her first employee.
She has also engaged a University of Wollongong student as a contractor to create a digital product, following the student's successful internship with the University. The product will be interactive, educational and engaging to Kristi's clients' diverse learning needs.
The support Kristi received from BSG members enabled her to develop Appy Connections to a point where she could employ staff, outsource the work she could no longer administer and diversify her service-based business to include digital products.
Related Pages
Business Support Group helps Kristi diversify and employ
---
Rate This Page
---
Share This Page