Rabbit control program a success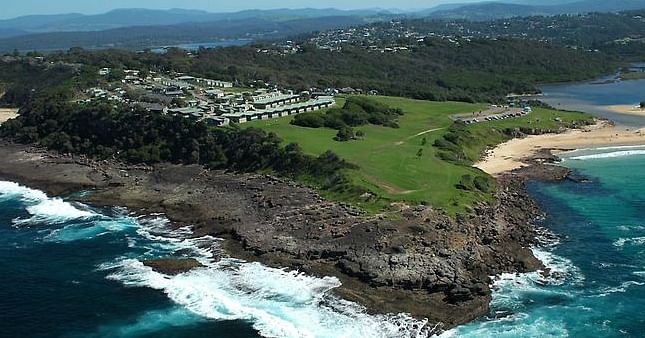 Short Point in Merimbula was part of a recent rabbit control program.
11 June 2020
Bega Valley Shire Council has partnered with South East Local Land Services (LLS) and landholders in a successful rabbit control project that focused on some key locations across the Shire.
A professional shooter, who maintains an extremely high skill grade in the use of firearms, vision and thermal imagery equipment, and noise suppressors was contracted to carry out the work that commenced in late April.
Council was directly involved in and coordinated the program at Short Point Reserve and adjacent caravan parks in Merimbula; the Barclay Street Sports Complex, Eden Marine High School, Eden Cemetery and nearby caravan park. LLS coordinated the program at some private properties at Tanja. All sites were all targeted due to the abundance of rabbits that had previously been identified.
Bega Valley Shire Council's Recreation Assets Officer, Ed Crothers, said that while the infestations at Short Point and Barclay Street had been known about for some time, the COVID-19 restrictions had provided a unique opportunity to access these locations devoid of crowds.
"In these locations native vegetation has been undermined and scratchings had caused major headaches, especially for the sports clubs at Barclay Street who had been forced to fill holes prior to training and games. Many gravestones had also been undermined," Mr Crothers said.
"While it is likely that other rabbits harbouring nearby will attempt to move into the control sites, ongoing monitoring will be undertaken and follow up controls will be implemented where appropriate. Put simply these locations will be far more user friendly and safe now."
The preliminary results are as follows:
Short Point – 29 rabbits shot and recovered out of 30 observed over two nights.

Eden - 126 shot and recovered out of 128 observed over three nights.

Tanja - Over 200 rabbits shot and recovered (this work is ongoing).
A thorough review of the project is underway, and plans are in place to expand the program if further funding can be secured.
END
---
Rate This Page
---
Share This Page