Planning process moving online
10 June 2021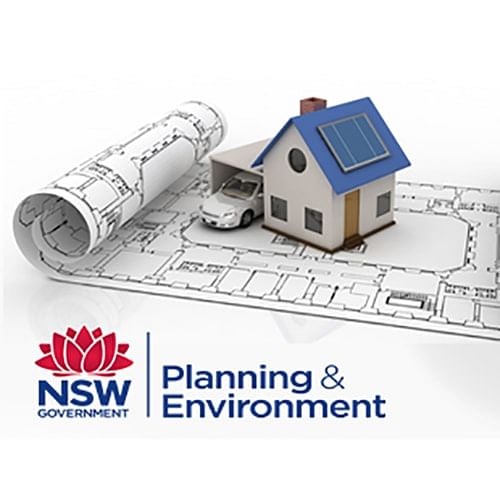 Development Applications (DAs) and post consent certificates will need to be lodged online through the NSW Government's Planning Portal from 1 July 2021.
The portal, which aims to make the process simpler, faster and more transparent, has been in use throughout Sydney and some larger regional areas over the past year. Bega Valley Shire Council will join the remaining 80 councils in NSW to implement the digital service next month.
Council's Director of Community, Environment and Planning, Alice Howe, said while the digitalisation of the planning process has been increasing in recent years, the introduction of the portal does represent a significant change in how planning services are delivered in the shire.
"This new, online process is essentially a one-stop-shop, aiming to provide consistency and make the application process easier overall," Dr Howe said.
"Once registered for the portal, users can view, manage, track and progress applications online via their user dashboard. They will also be able to upload documents and be notified when decisions have been made.
"The new portal puts the customer at the centre of the DA process, allowing applications to be submitted anywhere in real-time, avoiding delays and boosting transparency.
"Property owners and developers will still need to provide the same information in their application, but they'll need to submit it electronically through the portal rather than submitting it directly to Council.
"Property owners are encouraged to use the services of local planning professionals throughout the application process to ensure they meet all the necessary planning requirements," Dr Howe said.
If you require assistance using the Planning Portal, and unable to find the answer within the Help and Support section, contact ServiceNSW on 1300 305 695 or email info@service.nsw.gov.au.
Council's Development Hub team remains available to answer questions regarding the submission requirements for applications through the portal. Applicants can contact the team by phone on (02) 6499 2209, or via email at developmenthub@begavalley.nsw.gov.au.
Access to computers and Wi-Fi to complete electronic lodgement is available at our libraries across the shire.
Applications that must be submitted through the NSW Planning Portal from 1 July 2021 include:
Development Applications

Section 4.55 Modification Applications

Complying Development Certificates

Construction Certificates

Occupation Certificates

Subdivision Certificates

Appoint Council as Principal Certifying Authority
For more information and to register for the Planning Portal, visit planningportal.nsw.gov.au.
---
Rate This Page
---
Share This Page