Local COVID-19 concerns ahead of holidays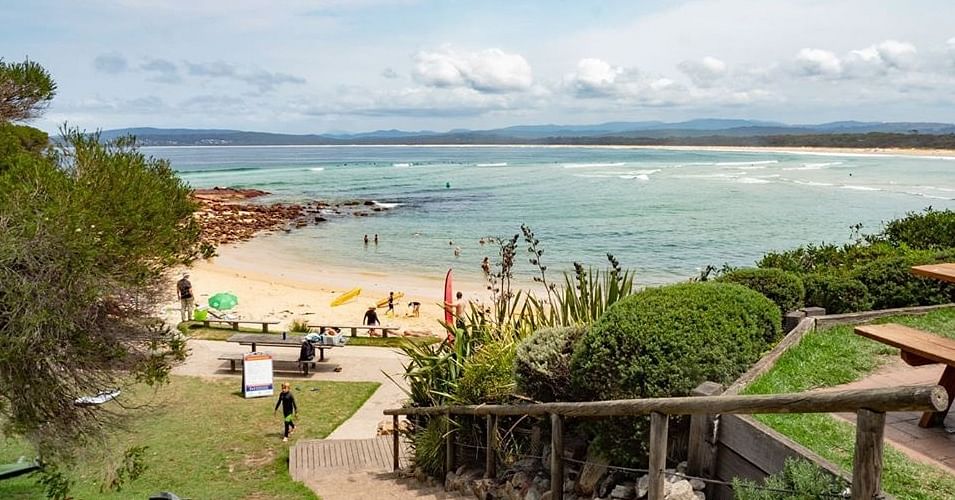 25 June 2020
With the Victorian school holidays coinciding with a spike in COVID-19 cases in and around Melbourne, many in the Bega Valley have expressed concern about the health risks holiday makers present locally.
"Many small businesses and tourism operators are looking forward to the upcoming holidays but given what we have seen on the other side of the border this week, questions from the community have come forward," said Mayor Sharon Tapscott.
"The NSW Premier has made it clear that the border won't be closing and reminded us of the role we all play in limiting the spread of the virus."
The last day at school for Victoria before the holidays is 26 June, with Bega Valley accommodation providers ready to meet any demand within COVIDSafe guidelines.
Advice to the local tourism industry this week has reinforced the need to maintain physical distancing and good hygiene practises.
"Given the spike we've seen in Melbourne, it's also been suggested that local operators review their bookings to identify those hotspot postcodes," Cr Tapscott said.
"Should they have visitors coming from those suburbs, operators are making contact with them to discuss their booking and address any concerns.
"The advice to people in those areas of Melbourne has been pretty clear and we need to trust they will do the right thing."
The Bega Valley can also take comfort in the fact that it is likely the majority of our visitors in the coming weeks will not originate from these areas.
We have significant pull from regional Victoria, NSW and the ACT, as well as many areas of greater Melbourne that are not near the noted hotspots.
"This whole journey continues to be a shared experience and, in most cases, we have seen visitors and residents alike follow the guidelines and act in a COVIDSafe way," Cr Tapscott said.
"These outbreaks remind us of the importance of continued vigilance as we look to balance the health and economic impacts of 2020."
Check Council's website for the latest COVID-19 advice and information.
---
Rate This Page
---
Share This Page