Activating and Lighting Bega's Public Spaces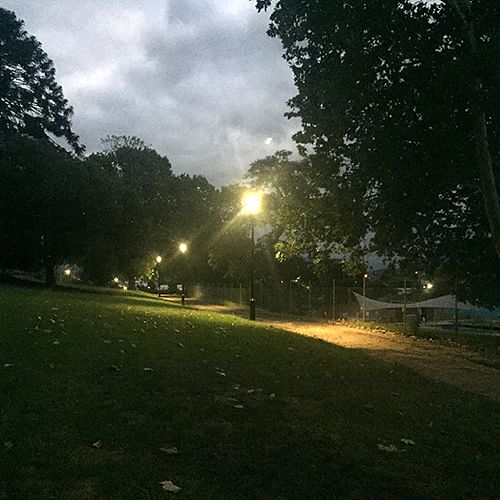 3 July 2018
If you are a user of the Bega Sporting Complex or you visit Bega Park (above the Bega Pool), you may have noticed that these areas have been lit up to improve the use, function and safety of these sites.
Bega Park and the Bega Sporting Complex now have upgraded lighting arising from $150,000 worth of funding Council received from the Commonwealth Government (Department of Home Affairs) under the Activating and Lighting Bega Public Spaces project.
Funding objectives were fourfold: improve surveillance at the Bega Sporting Complex and Bega Park; decrease the incidence of vandalism at both sites; reduce the incidence of anti-social behaviour at Bega Park; and improve community perceptions of safety at Bega Park.
Eight heritage style LED lights were installed along the central pathway in Bega Park along with a replacement of the light at the archway entrance to the park on the corner of Upper and Parker Streets, Bega.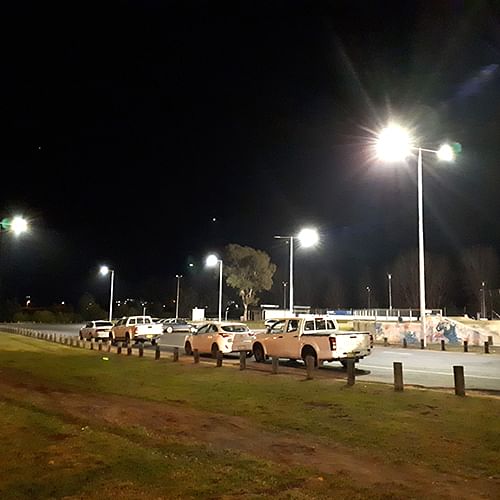 Lighting at the Bega Sporting Complex included the following:
Installation of 7 steel light poles with 9 x 80 watt LED flood lights at the carpark adjacent to the netball courts and skate park;
Installation of 50 watt LED flood lights on the Bega Sports Stadium;
Installation of new eave-mounted LED lights and a 50 watt LED floodlight on the Tennis Clubhouse building; and
Installation of 10 new bollard style 20 watt LED lamps around the paved area behind the Bega War Memorial.
Council will evaluate the impact the new lighting has on these recreational areas and the people that use them through consultation with local Police and through online community feedback. If you have any comments in relation to this evaluation you are encouraged to contact Council on (02) 6499 2222.
Photograph: Upgraded lighting at Bega Park and at Bega Sporting Complex
END
---
Rate This Page
---
Share This Page