Bega Valley water supplies remain safe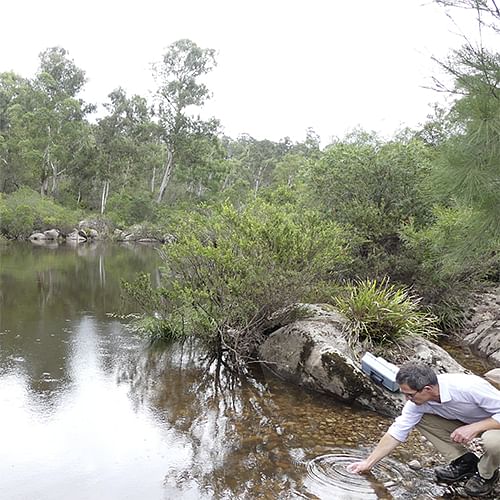 6 September 2017
Council is concerned and frustrated at media reports insinuating the community is being exposed to "deadly bugs" in the Shire's drinking water.
Residents can remain confident that our drinking water is of high quality, consistently complies with the Australian Drinking Water Quality Guidelines (2016) limits and remains absolutely safe to drink.
The ABC report, which stemmed from a NSW Health Freedom of Information request, falsely cited four boil water alerts on the Bemboka River Catchment in ten years as evidence that "repeated contamination incidents" were triggering "potential health risks".
The facts are that a boil water notice was issued for the Bemboka and Bega-Tathra Water Supplies (March 2010) following flooding rains as a precautionary measure due to highly turbid water; while three precautionary boil water notices (January 2016, June 2016 and March 2017) for the Brogo-Bermagui Water Supply were issued on the advice of NSW Health in response to elevated turbidity in the Brogo River following catchment rainfall.
Council's Water & Sewerage Services Manager, Jim Collins, said that all four boil water notices were issued as a precautionary measure due to turbid water following catchment rainfall. There were no detections of e-coli or any other pathogenic contaminants in the supplies before or during these boil water notice periods.
"There have been no water-borne disease outbreaks attributed to BVSC drinking water supplies at any time during their long-term operation over many decades," Mr Collins said.
"The water quality monitoring evidence shows that drinking water quality in the Bega Valley Shire is of a high standard due to the high quality of local source waters and catchment health, well operated disinfection systems and sound management, maintenance and monitoring of drinking water supplies.
"It is disappointing that members of the public have been left unnecessarily upset and concerned that they may be threatening their own wellbeing by using the water, Mr Collins said.
While there is absolutely no risk to public safety at this time, Council treats the integrity and safety of our water supplies very seriously and is firmly focussed on continuing to upgrade and proactively improve our systems, with the introduction of water filtration plants a priority.
Mr Collins said there is a need for water filtration plants for all water supplies in the Shire to provide multi-barriers to water quality hazards and not simply rely on a single critical control point disinfection barrier.
"Multi barriers and critical control points within a water filtration plant are needed to address the risks posed by chlorine resistant pathogens and improve the consistency and quality of water supplied.
"Water filtration will also help avoid the inconvenience caused by precautionary boil water notices and dirty water incidents and enable compliance with new benchmark health based targets and Australian drinking water guidelines, Mr Collins said.
Members of the public with concerns around the quality of their water supply are urged to contact Council on (02) 6499 2222.
Photograph: Council's Environmental Science Coordinator (Water & Sewerage Services), Ken McLeod, testing water turbidity on the Brogo River.
END
---
Rate This Page
---
Share This Page