Local Strategic Planning Statement on exhibition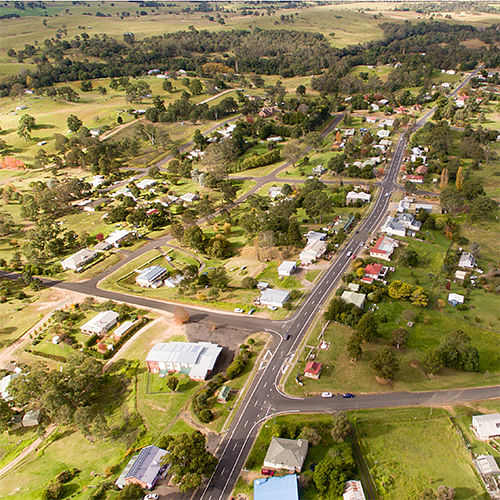 23 March 2020
Bega Valley Shire Council is seeking feedback from the community on the Draft Bega Valley Shire Local Strategic Planning Statement (LSPS) after Councillors resolved to place it on exhibition at last week's Council meeting.
This important document sets out future directions for how we use the land around us and covers land uses such as housing, recreation, transport, industry, public open space, cultural activities, agriculture, commerce and natural areas.
Council's Director Community, Environment and Planning, Alice Howe, said Council understands that the recent bushfires and developing health crisis mean long term land use planning may not be top of mind right now, however we would greatly appreciate it if people could find the time to share their thoughts on this key strategic document.
"The Draft LSPS will be used to guide decisions that Council makes about how land will be used and provide clarity on the types of development that are likely to be supported in certain areas and those that may not," Dr Howe said.
"Importantly it also builds on and consolidates an array of previous consultations and strategies.
"Plans for new shared paths, a new industrial area and a heritage conservation precinct in Eden are all included along with addressing the current mismatches between household size and dwelling size and the distribution of recreation facilities and population.
"The document also identifies actions to simplify the use of public land, protect farming land, natural areas and towns from the impacts of our changing climate and sets out actions to reinvigorate town centres, intensify residential development and promote the protection of Aboriginal heritage and culture."
The Draft LSPS also contains future character statements for Bega, Bermagui, Eden and Merimbula to guide development in those towns.
Visit www.begavalley.nsw.gov.au/haveyoursay before 3 May 2020 to:
download the complete Draft LSPS;
view the Draft LSPS Overview;
view the draft character statements for Bega, Bermagui, Eden and Merimbula;
make a submission; and
find out how to talk to Council staff about the project.
Hard copies of the Draft LSPS are available at all Council libraries and the Bega Council offices.
All feedback will be used to refine the draft and make sure it aligns with community expectations for land use over the next 20 years.
END
---
Rate This Page
---
Share This Page