Drop-in sessions to help tourists go FOGO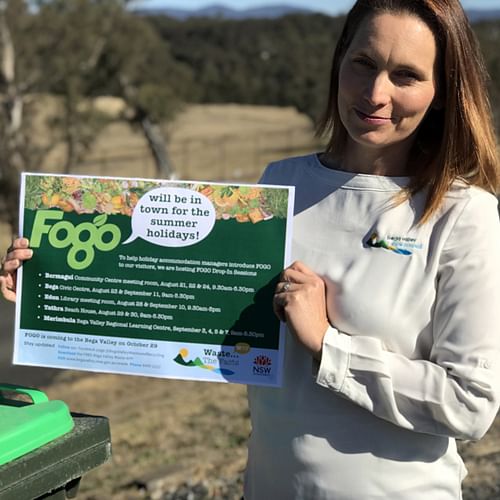 14 August 2018
A four-week series of FOGO drop-in sessions for holiday accommodation managers across the Bega Valley will kick off in Bermagui on 21 August.
Other drop-in sessions will be in Eden, Tathra, Bega and Merimbula for people such as real estate agents and strata and on-site managers of multi-unit accommodation.
FOGO stands for Food Organics Garden Organics and will start in the Bega Valley from 29 October.
When FOGO starts, weekly collections will replace the current four-weekly garden organics (green bin) service. There will be no change for people who don't have a green bin collection.
Bega Valley Shire Council FOGO Project Officer, Kimberley Rushbrook, will be on hand at the sessions to answer questions and provide tips and information to help visitors transition to the new waste collection service.
Bega Valley Waste Management Coordinator and FOGO Project Manager, Joley Vidau, said Kimberley had extensive project management experience and a strong passion for sustainability and the environment.
"Since starting in the role Kimberley has completed extensive research and investigation into how other Councils and their communities have transitioned to FOGO," Ms Vidau said.
"We are now in the fortunate position of understanding what's worked and what hasn't in Councils with similar demographics to ours who have an influx of visitors over summer.
"This will help us work with tourism accommodation managers in the transition to this innovative way of managing our waste in the Bega Valley."
Joley said it was important to ensure visitors were given the best opportunity to understand how to use the service when staying in the region.
"One third of councils in New South Wales and a quarter in Victoria are using FOGO, which means a lot of visitors will already be familiar with putting their food waste into their green bins, but there will still be some visitors who aren't familiar with how it works."
Joley said contamination was one of the biggest risks to the new FOGO service.
"As you can appreciate, during peak tourism season the risk of contamination of green bins is much higher. We also get a lot of returning visitors and this summer will be the first time they've used FOGO.
"These Drop-in Sessions are one way for us to work with holiday accommodation managers to help make people aware of the changes and reduce the contamination risk."
FOGO drop-in session details:
Bermagui
Community Centre (meeting room 2)
21, 22 and 24 August from 9:30am – 5:30pm

Bega
Bega Valley Commemorative Civic Centre
23 August and 11 September from 9:00am – 5:30pm

Eden
Library meeting room
28 August and 10 September from 9:30am – 5:00pm

Tathra
Tathra Beach House Apartments
29 and 30 August from 9:00am – 5:30pm

Merimbula
Bega Valley Regional Learning Centre
3, 4, 5 and 7 September from 9:00am – 5:30pm
Photograph: Bega Valley Council's new FOGO project officer, Kimberley Rushbrook, will provide information and answer questions about helping tourists use FOGO at drop-in sessions for holiday accommodation managers in August and September.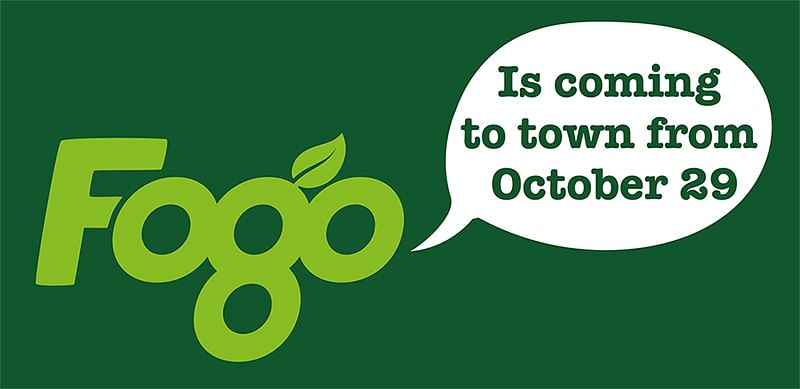 END
Related Pages
Drop-in sessions to help tourists go FOGO
---
Rate This Page
---
Share This Page