Eden Child Care Centre turns 30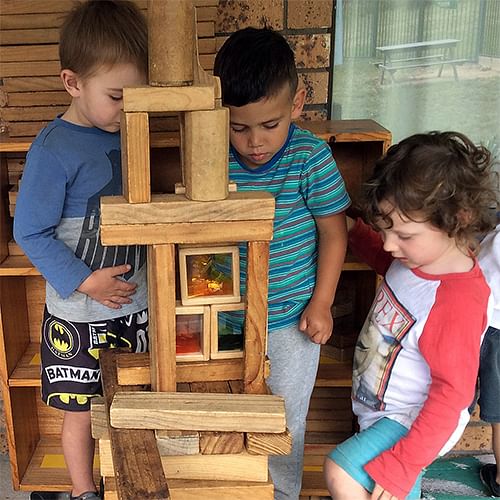 24 October 2018
Eden Child Care Centre is proudly opening its doors to the community on Monday 29 October as part of its 30th birthday celebrations.
Families, past and present, as well as the broader Eden community are invited to come along between 11.30am – 1.00pm and share a barbecue lunch, along with memories and laughs of the last 30 years of caring for the children of Eden and surrounding areas.
Eden Child Care Centre's Nominated Supervisor, Kim Flint, said that the Eden Child Care Centre has played a pivotal role in the local community, caring for hundreds of children over the last three decades.
"There have been considerable changes to the sector and the centre specifically over the years, with the perception moving from a baby-sitting service to an early childhood education and care service," Ms Flint said.
"It was particularly pleasing earlier this year to receive the 'Exceeding the National Quality Standard' rating under the National Quality Standard (NQS) Assessment and Rating Process – the highest rating available.
"We want to share this milestone anniversary with all the families who have entrusted their children into our care over the last 30 years, so please come along, enjoy a barbeque lunch with us and let us know what your children are up to now," Ms Flint added.
Photograph: The community is invited to help Eden Child Care Centre celebrate its 30th birthday on Monday (29 October).
END
---
Rate This Page
---
Share This Page