Marine survey in Merimbula Bay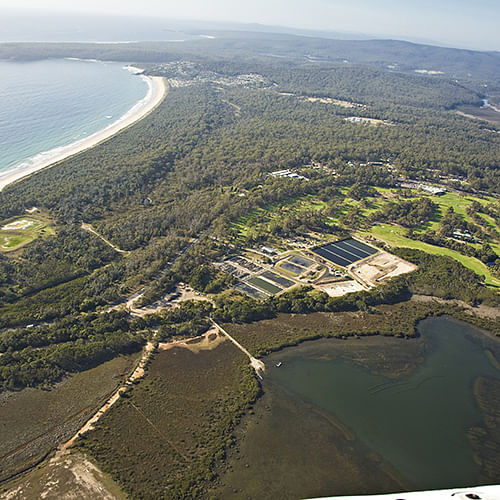 12 September 2019
A marine geophysical survey will be carried out in Merimbula Bay this month (September) to further inform the Merimbula Sewage Treatment Plant (STP) Upgrade and Ocean Outfall Project.
The survey will provide information about ocean depth, seabed profile and conditions below the seabed. Scientists will measure the depth and analyse the rock layers of the seabed using acoustic instruments.
The survey will be done during the day using one vessel and a marine fauna observer will look out for protected marine animals including whales and dolphins.
If whales or dolphins are sighted in the survey area, the survey work will be suspended. All sightings will be recorded.
This marine geophysical study is one of several investigations that will inform the Environmental Impact Statement (EIS) and concept design for the project.
The EIS will assess the social, economic and environmental impacts of the construction and operation of the project.
Project background:
The Merimbula STP currently discharges excess treated wastewater through a beach-face outfall in the middle of Merimbula beach. The NSW Environment Protection Authority (EPA) has advised Council that the practice of using the beach-face outfall and the dunal exfiltration ponds nearby is not sustainable.
In 2013, the NSW EPA amended the Environment Protection Licence for the Merimbula STP to require Council to upgrade the plant and construct an ocean outfall.
You can find out more about the project by:
Photograph: Merimbula Sewage Treatment Plant and Merimbula Bay from the air.
END
Related Pages
Marine survey in Merimbula Bay
---
Rate This Page
---
Share This Page