Grants available for Seniors Festival 2020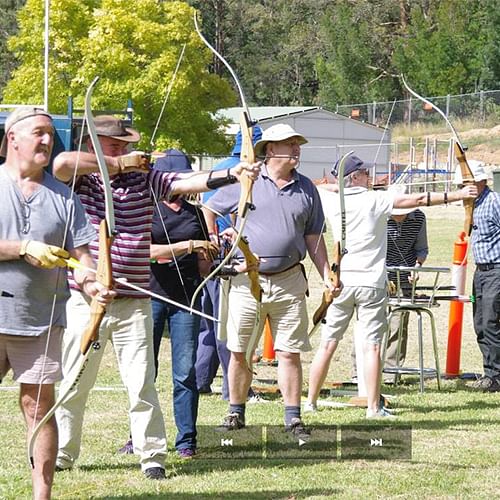 5 November 2019
Bega Valley Shire Council today announced the grant application process is open for Seniors Festival 2020 activities. Local community groups and organisations are encouraged to apply for funding of up to $1,000 to assist in running events and activities next February aimed at engaging seniors in our community. Applications close on 1 December.
Council's Community Development Officer, Ange McKechnie, said the Bega Valley Shire Council grants offer great opportunities for seniors to experience things new things.
"Activities funded by grants can help build confidence and share experiences. They often inspire people to continue with the activities long after the festival has finished," said Ms McKechnie.
In 2020 the NSW Seniors Festival will run from Thursday 13 February to Monday 24 February. The festival is a perfect opportunity for seniors to get involved in their communities and enjoy all the benefits that come from participation. Community groups and organisations may wish to hold events or activities just for seniors, or activities that bring the wider community together. Seniors Festival Grants can be used to organise free events or activities which recognise and celebrate the role seniors play in the community.
"The events supported by these grants are a great way to showcase the activities of your club or community group and attract new members, so groups or clubs seeking new members are encouraged to apply," Ms McKechnie said.
In 2019, the Seniors Festival Grants supported U3A Sapphire Coast Compass of Music Program, Bermagui Seniors river boat outing, Pambula-Merimbula CWA afternoon tea party, Eden Killer Whale Museum 'This Eden' DVD viewing, Bega Valley archery day, Panboola kokedama, Eden Access Centre IT workshops and the 'Never Too Old to Make It' expo in Bega.
To be considered for a grant, applicants must be an incorporated association or be under the auspices of an incorporated association. Application guidelines and forms are available on the Grants & Scholarships page at Council's website www.begavalley.nsw.gov.au/grants or by contacting Council's Grants Administration Officer, Jayde Rankin or Community Development Officer, Ange McKechnie on 6499 2222.
CAPTION: Last year Bega Valley Archers received a Seniors Festival Grant to run 'introduction to archery' tailored specifically for seniors who have always wanted to try this activity.
END
---
Rate This Page
---
Share This Page