Council lays out priorities for Eden-Monaro candidates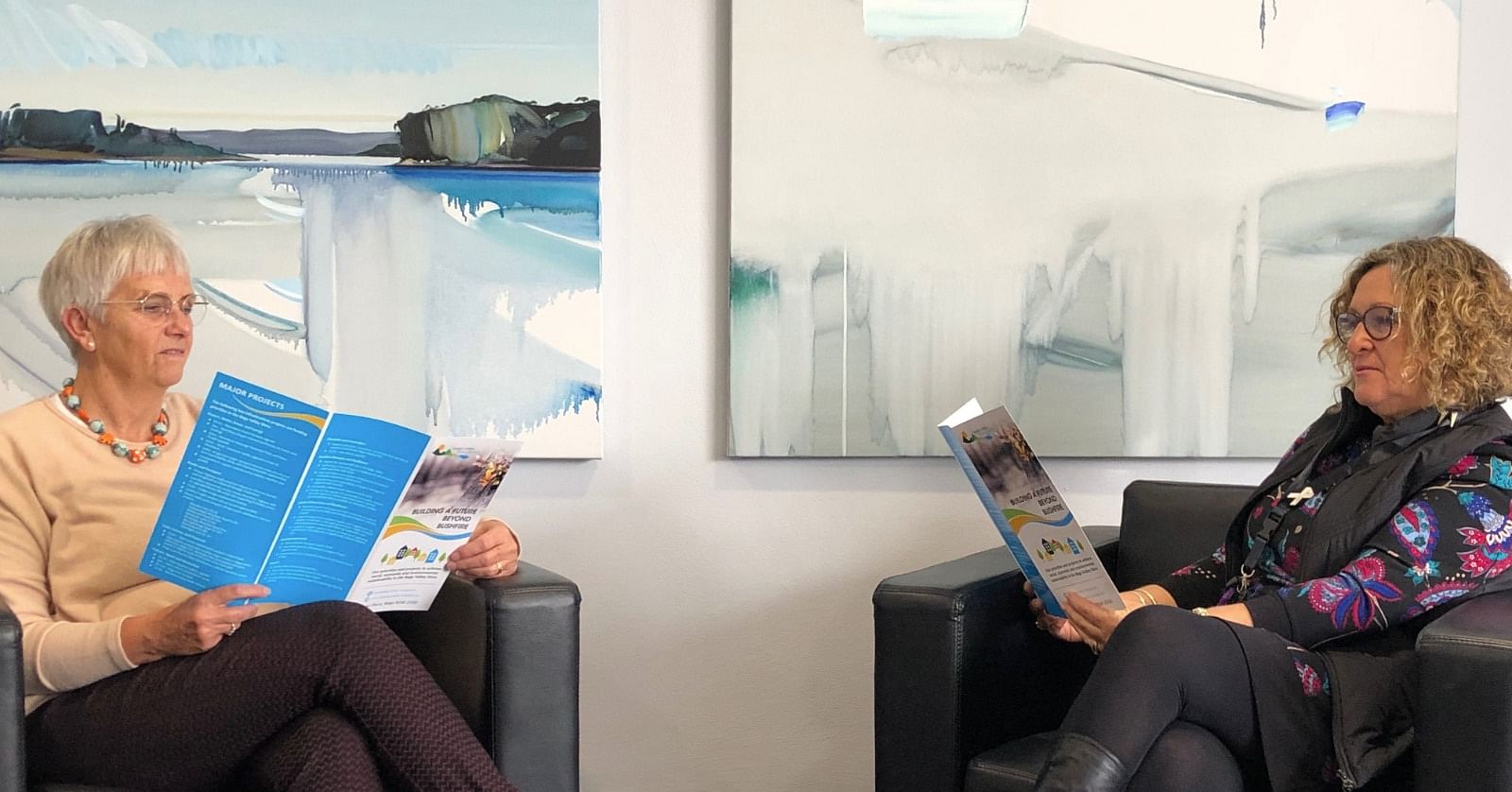 Photo: General Manager Leanne Barnes and Mayor Sharon Tapscott reviewing the 'Building a future beyond bushfire' brochure.
Monday, 8 June 2020
Bega Valley Shire Council has seized on the opportunity presented by the Eden Monaro by-election to energise our advocacy on a number of key local projects and issues.
The 'Building a future beyond bushfire' brochure is currently being distributed to all candidates standing for election on 4 July.
"We are also hoping to meet with the candidates to add further detail and passion to what we have outlined in our brochure," said General Manager, Leanne Barnes.
The brochure has been informed by Council's ongoing interaction and consultation with the community, especially in the midst of bushfire recovery and COVID-19.
It is also informed by the engagement around longer term documents like the Community Strategic Plan and Delivery Program.
Overall themes of the by-election brochure are the need for:
A full review of the Disaster Recovery Funding Arrangements

A commitment to implementing key findings from the Royal Commission into National Natural Disaster Arrangements

Funding for critical infrastructure to support local community and economic recovery

Reinstatement of funding to local government through the Financial Assistance Grants
"We have also taken the opportunity to bang the drum on some of our community's priority projects," said Mayor Sharon Tapscott.
Major projects detailed in the brochure include:
Raising the height of Brogo Dam

East-west connectivity via Brown Mountain and the Snowy Mountains Highway

Merimbula town centre revitalisation

Bega Pool renewal
"This democratic process has the potential to place added pressure and weight on our fragile community at this time, but equally there is also an opportunity here for us to advocate on our community's behalf," Cr Tapscott said
Ms Barnes said Council seeks to develop a constructive relationship with the new Member for Eden Monaro and that this brochure and the meetings to come are the perfect opportunities to develop that.
"Bega Valley Shire Council will engage fairly and evenly with all candidates," Ms Barnes said.
"We have a great history working with both sides of politics, in the end we all want what is best for the communities we live and work in."
The community can view the 'Building a future beyond bushfire' brochure on Council's website and are invited to speak with candidates about the issues and projects raised.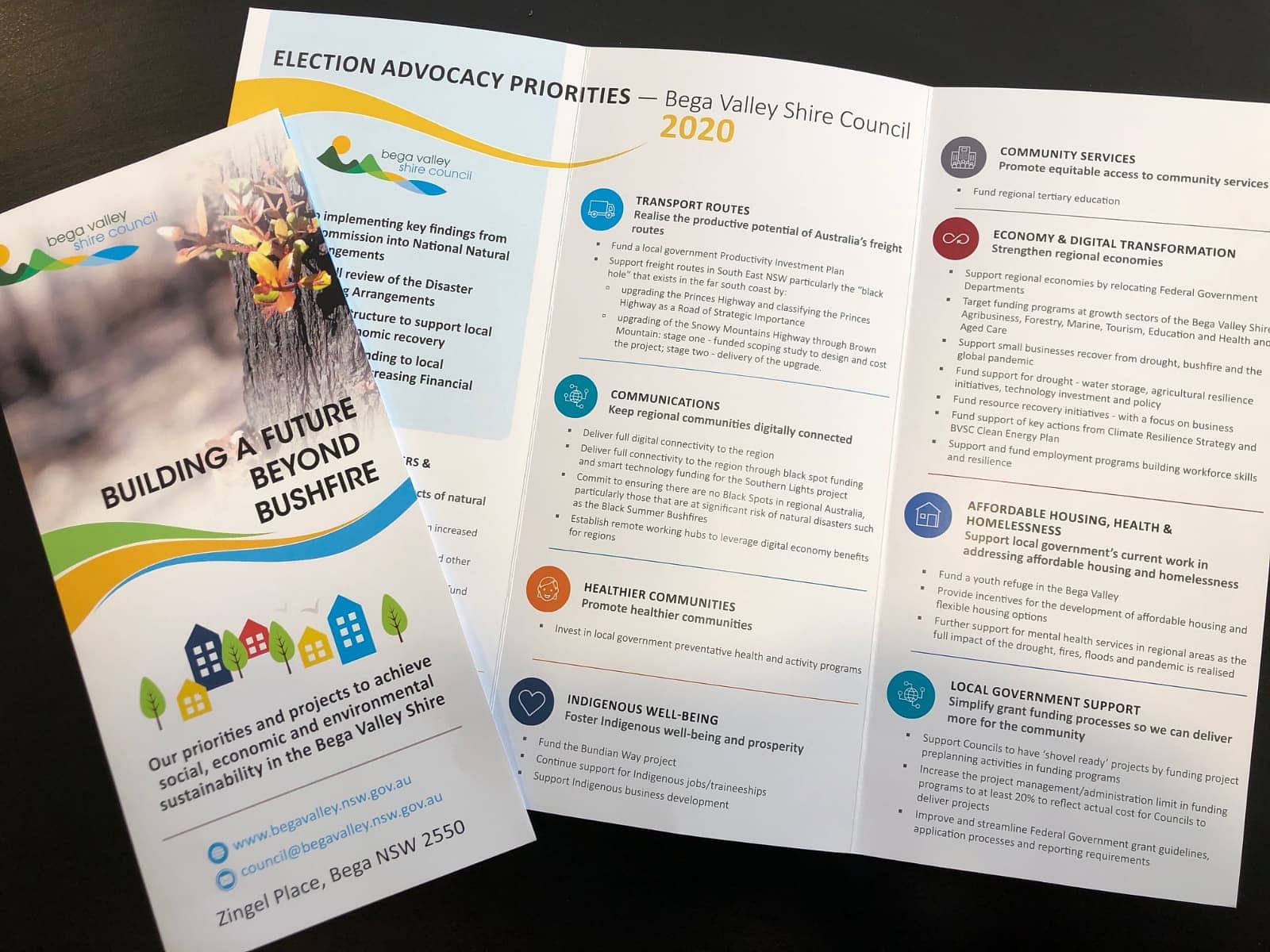 END
Related Pages
Council lays out priorities for Eden-Monaro candidates
---
Rate This Page
---
Share This Page