Renewed pumpstations being delivered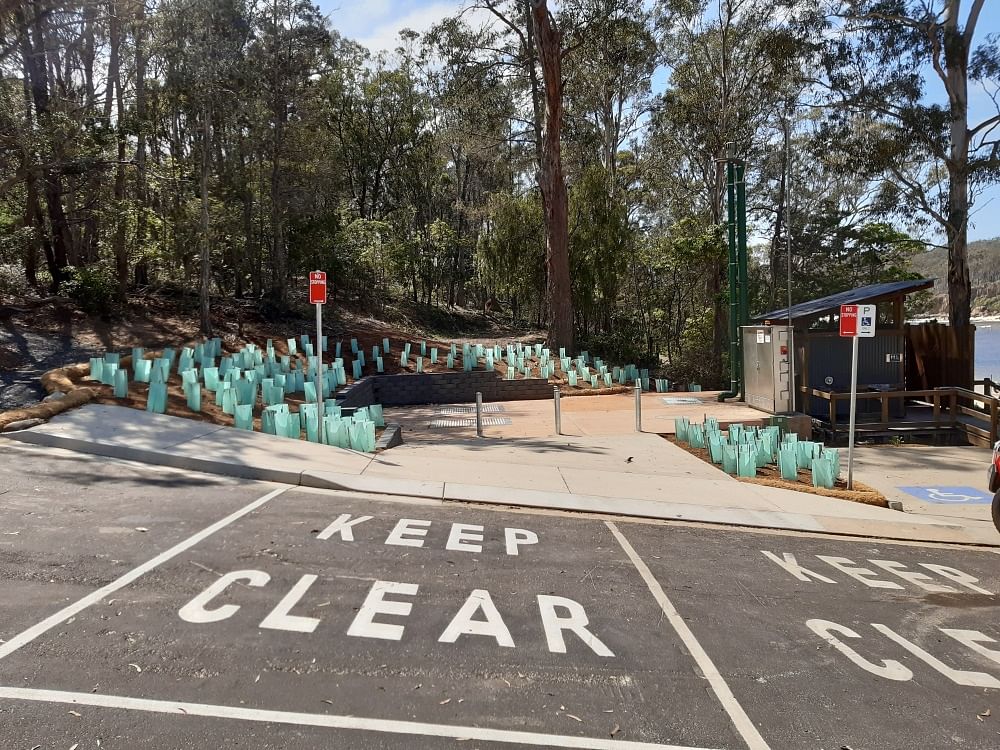 The recently renewed pumpstation at the Pambula River mouth.
13 October 2020
A major renewal of Council's sewage pumpstations is underway as part of a commitment to maintain assets and keep sewage where it is supposed to be.
The project to renew nine pumpstations in Merimbula, Pambula Beach and Tura Beach has already delivered renewed assets at Pambula River mouth and Merimbula Lake, with works just started in the Merimbula CBD.
Council's Manager of Water and Sewerage Services, Chris Best said the $2.2 million renewal project is needed to ensure a vital service is provided to the community.
"Much of what we manage on a day-to-day basis in the Water and Sewerage Services team is beneath our feet. For many it's an understandable case of out-of-sight out-of-mind," he said.
"Our role is to keep these services at the fore of our commitment to providing for people's needs, and to protect the natural assets we depend on and enjoy every day.
"The scheduled renewal of sewage pumpstations keeps the sewage where it is supposed to be; in our treatment system and away from the environment.
"We have world renowned beaches and lakes, supporting activities from weekend fishing to local industries growing Australia's most awarded food products, so we take our role in maintaining these assets and services very seriously."
Works are underway in Merimbula this week, renewing the Park Street pumpstation near the public toilet block. The toilets will stay open during works, which are expected to take about four weeks to complete.
Renewals will furnish the pumpstations with increased capacity, epoxy corrosion protection, new pumps, pipes, valves and electronics, and better worker protection.
Local sewerage infrastructure and services will be unaffected during works.
For more information on Council's local sewerage infrastructure and services, visit the Sewerage Services webpage.
---
Rate This Page
---
Share This Page