Transport strategy on the map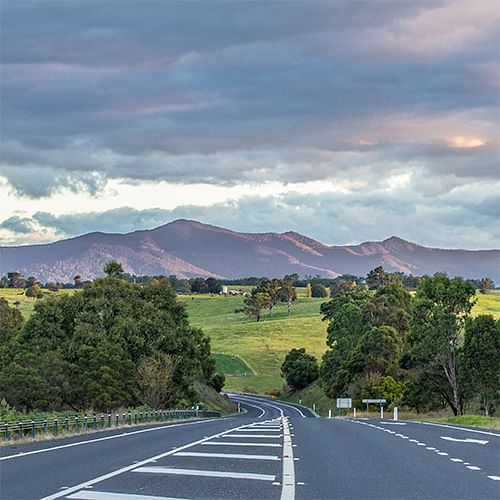 Tuesday 23 May 2017
Bega Valley Shire Council is taking action to future proof local transport infrastructure with the development of a comprehensive transport strategy.
The strategy will take a holistic view of local road, air and maritime transport through identifying key areas impacted by current growth and development.
Council's Manager of Strategy and Asset Services, Jason Deller said the aim was to look at local transport needs through numerous environments, including natural, social, cultural and commercial.
"This is an exciting time for living in the Bega Valley, with major developments in tourism infrastructure around the Port of Eden soon to bring increased visitation to the area," he said.
"We want to make sure that we are ready with the right local traffic infrastructure support when the subsequent growth in visitors starts to take place.
"With this in mind we have engaged Bitzios Consulting, a leading specialist traffic engineering and transport planning consultancy to undertake the strategy, which is due in draft by the end of 2017.
"The study will provide a planning framework that improves quality of service, supports economic growth and boosts regional development through enhancing local accessibility in a sustainable, liveable, safe and secure way," Mr Deller said.
Research will be conducted on heavy vehicle access routes; road, maritime and aviation integration; the impacts of seasonal tourism; linkages with Victoria and the ACT; and the importance of transport corridors.
The first part of the strategy involves an origin-destination survey which allows a better understanding of travel patterns, including heavy vehicles through the Shire.
Austraffic will install traffic cameras on selected traffic routes, beginning Wednesday 24 May. Movements between locations will be measured and no personal information will be recorded.
Consultancy staff will also meet with local transport providers over the next few weeks to gather information about possible influences the road network, port and airport have on their business.
For more information contact Bega Valley Shire Council on 6499 2222.
END
---
Rate This Page
---
Share This Page