Commerical Strategy for Merimbula, Pambula, Tura Beach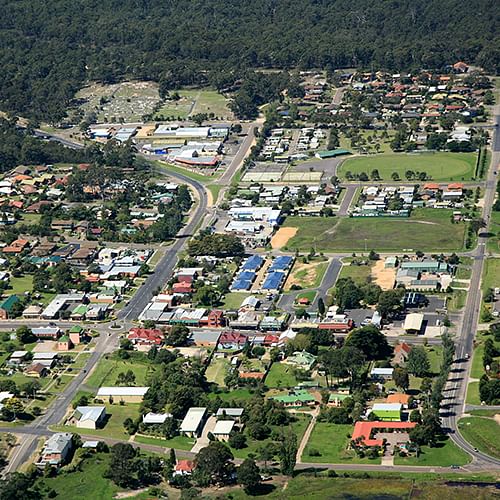 Friday, 20 October 2017
The community is invited to offer feedback on the Draft Commercial Centres Strategy for Merimbula, Pambula, and Tura Beach. A review of the 2006 strategy was prompted by interest from large scale, bulky goods retailers keen to expand their business into these communities.
"Given the growth these towns and villages have seen over the last 11 years it makes sense to review and update the strategy," Keith Tull, Manager Planning Services said.
"Our objective is to create prosperous commercial centres that make the most of the economic opportunities that come with growth while ensuring we maintain what people love about living in Merimbula, Pambula and Tura Beach."
The NSW Planning Department also sees merit in developing a new strategy that relates better to their own South East and Tablelands Regional Plan, released earlier this year.
"Often the scale of these type of DA's means that the State Government's Joint Regional Planning Panel determines the outcome," Mr Tull said.
"However they look to Council for guidance through documents like this as part of their deliberations."
The Draft Strategy includes:
Planning advice regarding the functions of the Merimbula/Pambula/Tura Beach commercial precincts
Changes within the retail industry and demand for goods
Analysis of available commercial land
Design considerations within these communities
"We are expecting a lot of community interest and input which we'll collect and feed back to Councillors before the strategy in finalised," Mr Tull said.
The Draft Commercial Centres Strategy is available on Council's website in the "Have Your Say" section, submissions close November 22.
Photo: Pambula CBD
END
Scroll down to Like | Share | Comment on this page
---
Rate This Page
---
Share This Page
---