Council resolves to seek support to upgrade Cuttagee Bridge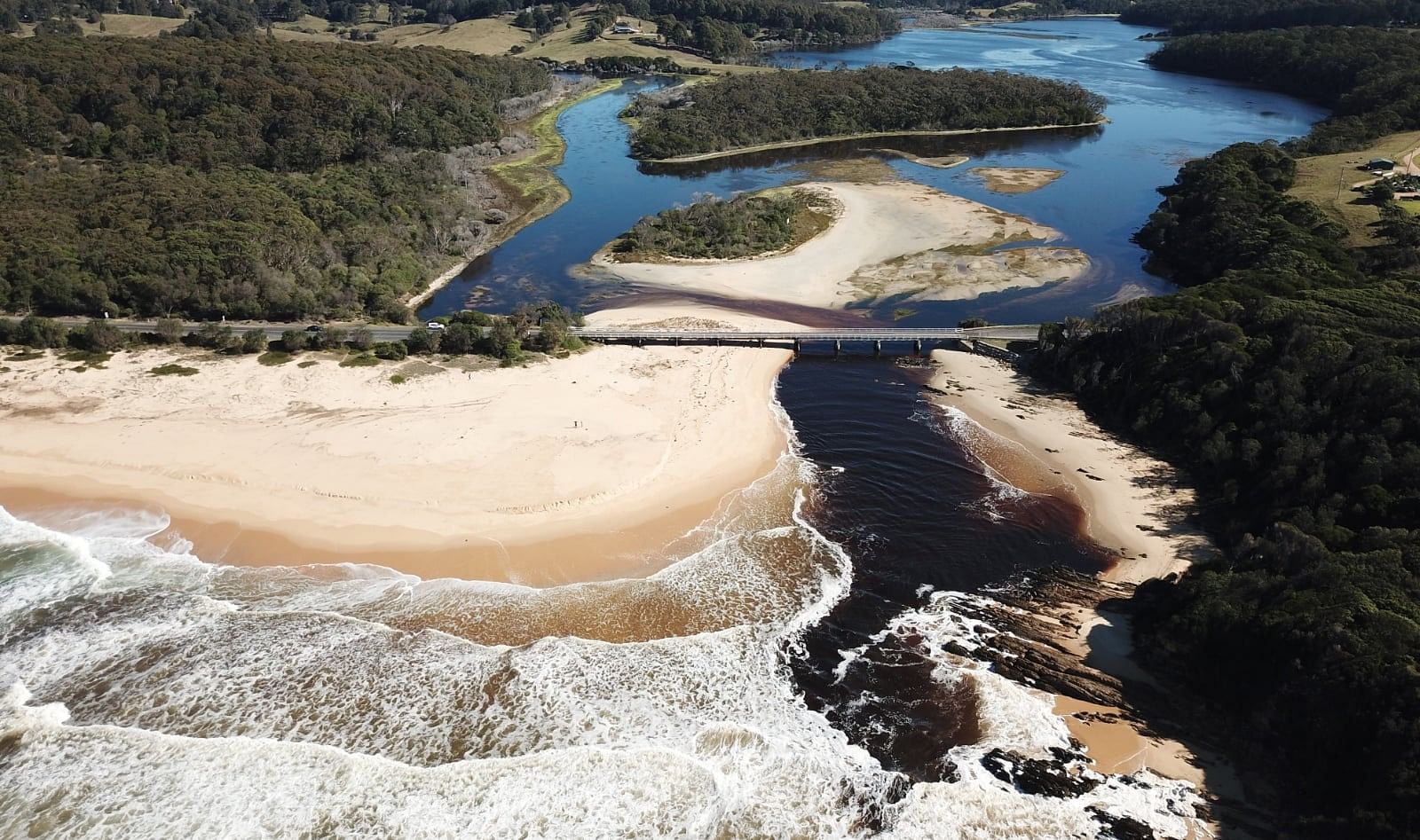 31 March 2021
Bega Valley Shire Council today resolved to urgently advocate to the NSW Government that it assumes responsibility for the Bermagui-Tathra Road, given the government's capacity and financial resources.
Mayor Russell Fitzpatrick said the resolution was recognition that Council was not in a position to fund the maintenance of the road and the replacement of Cuttagee Bridge in line with community expectations.
"We cannot afford to retain the road and bridge in keeping with community wishes," Cr Fitzpatrick said.
"However, work is still required to ensure the bridge is safe, so in the meantime, Council will continue to look for funding opportunities to upgrade Cuttagee Bridge.
"An extension of the timeframe to at least four years from the date of signing is critical to Council meeting its commitment to working with the community to ensure consideration of the capturing of the bridge's heritage.
"The extension of time is also essential to ensure all environmental constraints, including coastal hazard issues, in relation to the new structure are dealt with."
Council also resolved to progress the additional items agreed at its 10 March ordinary council meeting, including establishing a community advisory group and engaging a heritage consultant.
"We are currently working through the detail on how we will form the community advisory group and the project timeline, and we will inform the community as soon as we can," Cr Fitzpatrick said.
"We're committed to working with the community to ensure we can reflect the heritage and tourism values in any new structure.
Cr Fitzpatrick thanked the community for its expressions of concern about losing the heritage value of Cuttagee Bridge and for the deputations that had been made by interested groups.
Related Pages
Council resolves to seek support to upgrade Cuttagee Bridge
---
Rate This Page
---
Share This Page