Bermagui footpath and on-road cycleway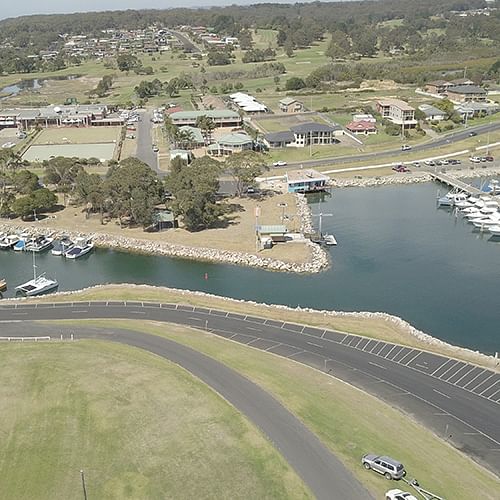 16 August 2019
Council will be undertaking works projects along a section of Lamont Street (between Carnago Street and Posidonia Esplanade) in Bermagui over the next two months to improve pedestrian and cycle access, upgrade road drainage and carry out line marking and repairs to the roadway.
The Bermagui community have been actively working with Council to continually improve the shared pathway network around Bermagui and part of this work will provide a direct link between Dickinson Park and Apex Park where Council plans to build a new inclusive play space.
Bega Valley Shire Council's Strategy and Asset Services Manager, Jason Deller, said these projects represent an important next step in Council's Connected Communities strategy.
"Projects like this make a place more liveable, with the ability to get around town safely and easily on foot or on a bike also making for a healthier, happier community," Mr Deller said
"As we expand the pathway network, our aim is to connect more of the town's recreational facilities to the CBD and foreshore areas.
"Lamont Street forms part of the regional road network and being quite a busy road, it requires safer mixed-use alternatives for all road users.
"The construction of a new 1.8-metre-wide footpath along the northern side of Lamont Street from Apex Park to Posidonia Esplanade will complement the on-road cycleway and parking spaces to be marked out along the same stretch of road, while the new kerb and guttering being installed from Tuross Street to Carnago Street will enhance the appearance while improving drainage in the area," Mr Deller said.
Although the works will involve several separate projects, Council will be undertaking them in the most efficient way possible to minimise disruption to both vehicle traffic and pedestrians.
Photograph: A section of Lamont Street in Bermagui will be the focus of a number of projects over the next two months.
END
---
Rate This Page
---
Share This Page