More marine surveys of Merimbula Bay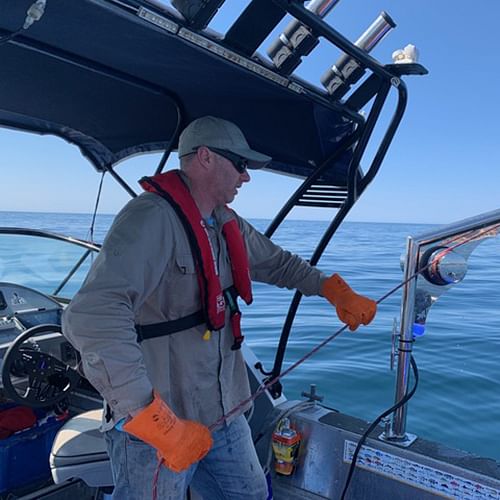 10 October 2019
Scientific surveys are being carried out in Merimbula Bay to inform the Environmental Impact Statement (EIS) and concept design for the Merimbula Sewage Treatment Plant (STP) Upgrade and Ocean Outfall Project.
The EIS will assess the social, economic and environmental impacts of the construction and operation of the project.
The marine ecology surveys provide information about marine habitats and will supply data to refine maps of the area. Underwater videos will be taken at selected locations to identify habitats and groups of fish.
The first marine ecology survey was carried out between Sunday 29 September and Thursday 3 October 2019 and the next survey will be carried out between Tuesday 8 October and Tuesday 15 October 2019.
In September, a marine geophysical survey was conducted to gather information about ocean depth, seabed profile and conditions below the seabed, also part of the project's EIS process.
Project background:
This project involves upgrading the Merimbula STP, constructing a new ocean outfall and investigating reuse options, taking into consideration factors such as the shape of Merimbula Bay, the need to protect our lakes and vital oyster industry, and our duty to safeguard public health.
In 2013, the NSW EPA amended the Environment Protection Licence for the Merimbula STP to require Council to upgrade the plant and construct an ocean outfall.
You can find out more about the project by:
Photograph: Survey work is currently underway in Merimbula Bay.
END
Related Pages
More marine surveys of Merimbula Bay
---
Rate This Page
---
Share This Page