Intergenerational playroom connects old and young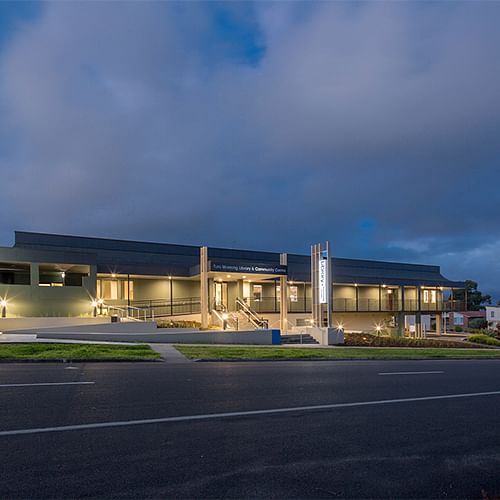 Tuesday 2 May 2017
An exciting collaboration between local resident, Hayley Reynolds and the Bega Valley Shire Library has created the region's first Intergenerational Playroom based at Tura Marrang Library and Community Centre.
Intergenerational activities increase cooperation and interaction between any two generations, involving the sharing of skills, knowledge, or experience between old and young.
Programs and Partnerships Officer, Scott Baker said that The Playroom at Tura is for pre-schoolers and their parents/caregivers, and local elderly residents and their caregivers to share some time together with a range of activities, such as craft, games, sensory activities and stories.
"We are looking for people to be involved, in particular seniors over 70 who might be struggling socially or have limited mobility," he said.
"We'd also like to hear from parents with children aged 2-6 years, grandparents are welcome to come along as well as younger siblings."
Hayley Reynolds is a local qualified Early Childhood Educator with experience in diversional therapy and will facilitate the Playroom. She will design activities that can be adapted to suit different ability levels.
"Similar programs have shown that interactions of this sort provide therapeutic benefits for the elderly, as well as unique learning opportunities for children.
"I hope to create an environment where people can learn from each other, be happy, care for one another and have fun," she said.
"People of all ages have something to give, and The Playroom is about bringing these two generations together to acknowledge their roles as active and valuable community members," Mr Baker said.
The Intergenerational Playroom sessions will be held at Tura Marrang library on Thursday 18 May, 15 June and 13 July, from 9.30am.
The Playroom program is free but there are limited places to ensure the best experience for all participants. To book your place or to find out more please contact Tura Marrang Library on 6499 2340.
END
---
Rate This Page
---
Share This Page