Recovery centre opens in Bega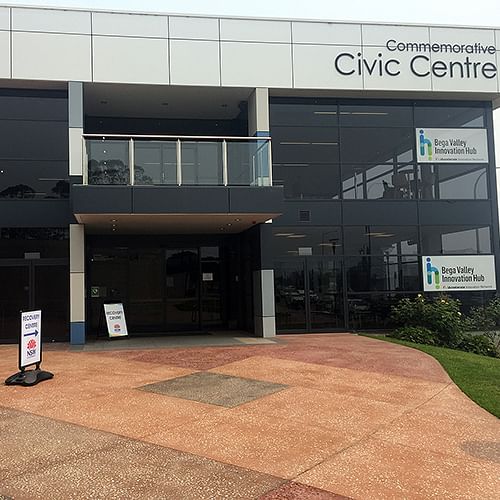 13 January 2020
The Bega Valley's Bushfire Recovery Centre is open and located in the Bega Valley Commemorative Civic Centre.
The Recovery Centre, which is being managed by the NSW Department of Justice's Office of Emergency Management in partnership with the Bega Valley Shire Council, is a 'one-stop shop', providing information and practical assistance to people affected by the bushfire emergency across the Shire.
Due to the breadth and extent of the disaster, a mobile recovery team is also being established and and will be setting up in our smaller towns and localities on a rotating basis to make it easier for people living in more remote areas to also access these services.
Bega Valley Shire Council Mayor, Cr Kristy McBain, is strongly urging anyone impacted by the bushfires to register at the Recovery Centre.
"These are very challenging times and it is vital that those in our community who have and are experiencing difficulties are fully supported through the recovery process," Cr McBain said.

"It was very clear following the Tathra event in 2018, that having all support agencies and organisation available in one place proved extremely beneficial for those impacted at the time.

"The government and non-government services have been brought together and are standing ready to aid in the restoration of emotional, social, economic and physical wellbeing."
No enquiry is too big or small; the services are there to help and support everyone who has been impacted and will be available until the support is no longer needed.
Registration is a confidential and straight forward process and can be done by visiting the Recovery Centre in Zingel Place, Bega, or calling the Recovery Centre hotline on (02) 6499 2345.
The Recovery Centre is open 7 days a week from 9.00am – 5.00pm on weekdays and 10.00am – 4.00pm on weekends.
Photograph: The Bushfire Recovery Centre is located at the Bega Valley Commemorative Civic Centre in Bega.
END
---
Rate This Page
---
Share This Page