Recovery meetings to empower community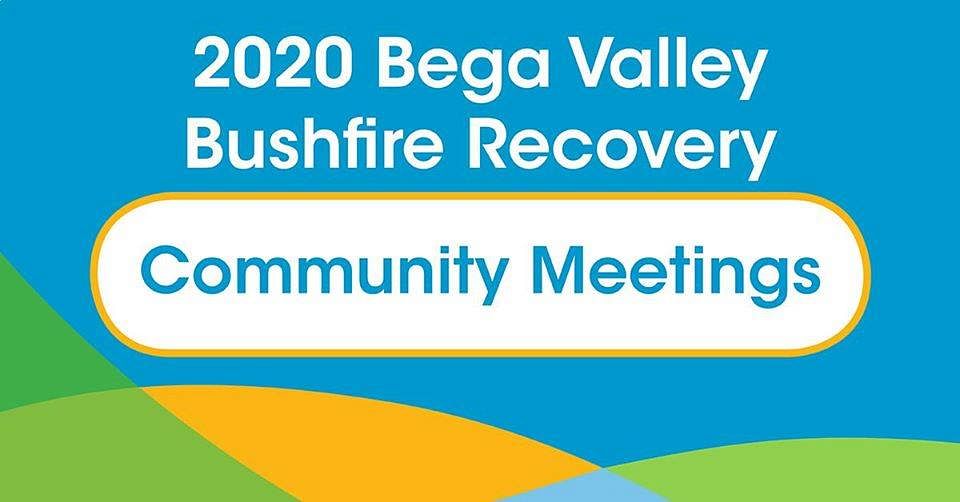 13 March 2020
Bega Valley Shire Council is moving into a new phase of bushfire recovery meetings with our community.
A dozen meetings have been held so far with bushfire affected communities in the north, west and south of our black and green landscape.
"Each meeting has presented questions and concerns that are unique to each community's bushfire experience," says General Manager, Leanne Barnes.
"And have been as unique as these places were prior to the flames and floods of this summer.
"This direct, local, face-to-face contact has been very important to us and I believe the communities we are working with.
"There is much still to do and work out, but hearing from people directly has empowered our advocacy work with state and federal government agencies and strengthened our own responses."
Most dates for the next six meetings have been confirmed.
As well as passing on recovery news and information, each meeting will now provide time for individual communities to identify and develop recovery projects and ideas they want to work on together.
"Each community will be empowered to work on their own projects, supported by council resources," Ms Barnes says.
"Plus there are also a number of project's council has been advancing that the community can contribute to."
Where possible, someone with a lived experience of bushfire will also speak at the meeting and share their story and learnings.
"Next week marks the two year anniversary of the Reedy Swamp, Vimy Ridge, and Tathra Bushfire, and of course later that same year we had the Yankees Gap Fire," Ms Barnes says.
"Sadly, our community knows the trauma of bushfire and locals with that experience have been gracious in offering to speak, all of whom are still adapting to their own new normal."
Council is committed to holding regular face-to-face meetings across the shire for as long as the need is there.
The community is invited to attend:
Tuesday, 17 March @ Bemboka Hall, 5:30 pm to 7:30 pm

Thursday, 19 March @ Bega Valley Regional Learning Centre, Cabarita Place, Merimbula, 5:30 pm to 7:30 pm

Wednesday, 25 March @ Cobargo School of Arts Hall, 6:00 pm to 8:00 pm

Thursday, 26 March @ Towamba Hall, 5:30 pm to 7:30 pm

Tuesday, 31 March @ Bega Valley Commemorative Civic Centre, 5:30 pm to 7:30 pm

Wednesday, 1 April @ Rocky Hall, 5:30 pm to 7:30 pm
Light refreshments will be served at all meetings.
If transport to and from the meetings is an issue, Bega Valley Community Transport can help. Talk to Craig or Anthony on 6492 4188 and see how they can help you.
"We face the challenges ahead together, looking for the opportunities to build back better," Ms Barnes says.
Updated recovery information is also available via Council's website and Facebook page, and you can subscribe to our regular enewsletter.
---
Rate This Page
---
Share This Page