Council welcomes investment in recovery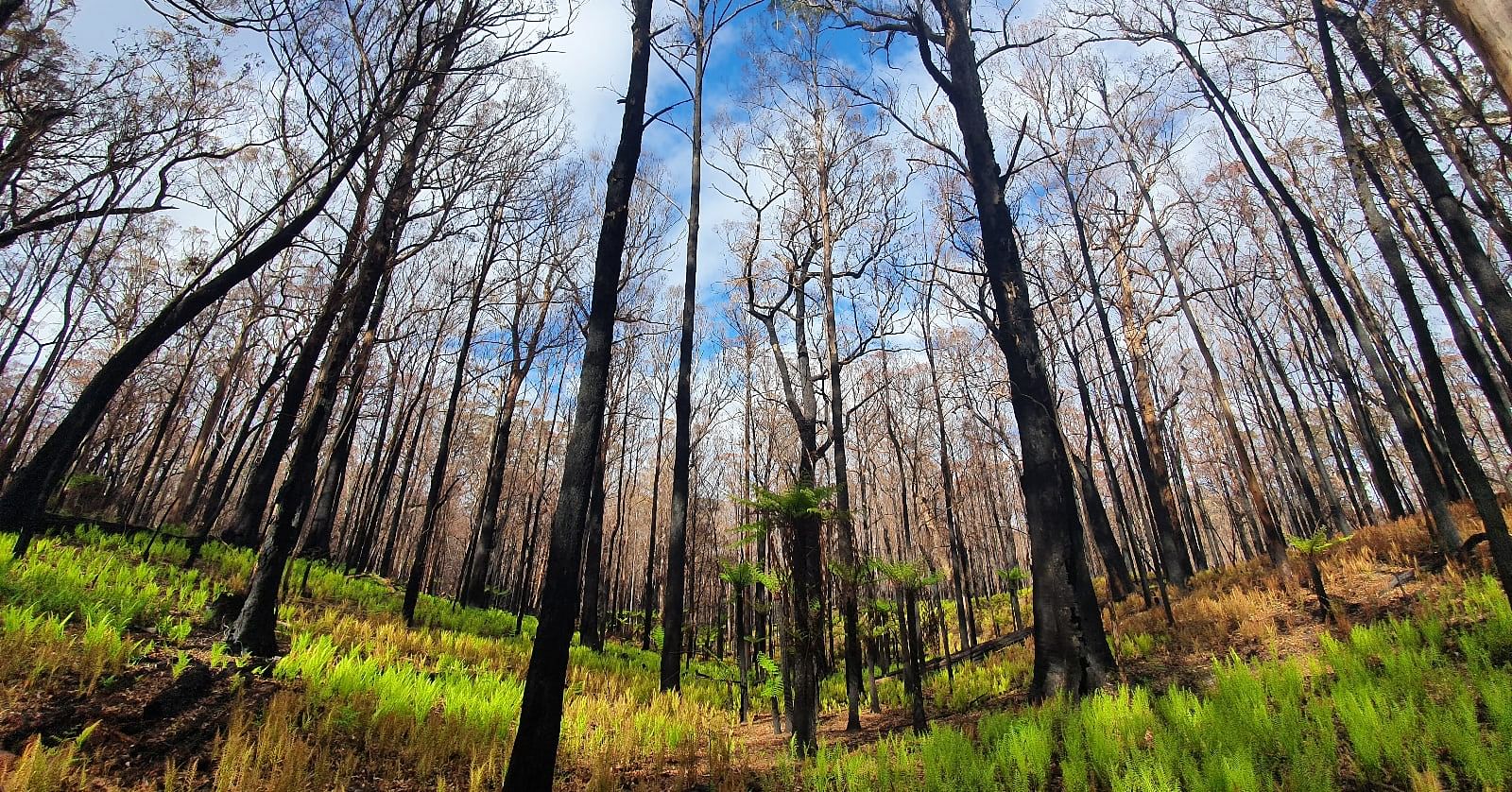 Photo by Cliff Shipton: Myrtle Mountain reborn
Monday, 11 May, 2020
As one of the regions hardest hit by our black summer of bushfire, Bega Valley Shire Council has welcomed news of the $650 million Regional Bushfire Recovery and Development Program from the Federal Government.
"I can hear our advocacy and the needs of local communities being reflected in this program," General Manager, Leanne Barnes said.
"In the dialogue we've had leading up to today's announcement we've strongly made the point that every community is different and that every community is at a different point in their recovery.
"There is not a one-size-fits-all and this program respects that and gives each of our bushfire impacted communities a voice and allows us to reflect community needs."
Community members are asked to speak with council if they have ideas about recovery for their area.
Projects could range from initiatives that promote economic activity and support community wellbeing, projects that focus on the landscape and water, replacing produce and stock, or building future resilience.
Council will work with our state government partners and the National Bushfire Recovery Agency to incorporate these projects into our regional recovery plan.
"These sorts of discussions are ongoing at Council but have taken on added significance following our bushfire experience," Mayor Sharon Tapscott said.
"Raising the height of Brogo Dam to improve water security and farm sustainability is one example.
"East-West connectivity via the Snowy Mountains Highway with an upgraded Brown Mountain link supporting B-Double access, as well as the Bega Pool renewal, Merimbula Boardwalk renewal, and town centre revitalisation projects in Eden, Merimbula, Bermagui and Bega – just to name a handful of our priority projects.
"And now that there is money to support these ideas I expect there will be added energy and drive in the conversations we have with our community," Cr Tapscott said.
The National Bushfire Recovery Agency says funding will be fast-tracked where possible, especially for projects that are clearly locally-led, generate local jobs, and have clear recovery benefits for communities.
"We have a number of shovel ready projects and look forward to working with the state and federal governments on delivering for our community," Ms Barnes said.
"But some communities are not ready to consider long-term recovery just yet and they need to know that when they are ready all levels of government will respond."
Specific funding has also been announced that covers the forestry industry, native wildlife and habitat, community wellbeing, and telecommunications.
To access support and to find further details, visit the National Bushfire Recovery Agency website - www.bushfirerecovery.gov.au.
The Bega Valley Bushfire Recovery Support Service can be contacted via recovery@begavalley.nsw.gov.au and 6499 2345.
END
---
Rate This Page
---
Share This Page