Heritage Assistance Funds
Opening mid-late June 2021
Contact Officer
Jayde Rankin
Grants Administration Officer
Phone: 02 6499 2222
Email Council
This grant distributes funding to support Heritage outcomes throughout the Shire. The type of grants available are:
dollar for dollar grant up to $5,000 for owners and managers of heritage items, or
where the owner intends to do the work themselves the fund may assist with 50% of the cost of materials, but does not fund the owner's labour cost.
Recently funded projects
reconstruction of guttering / roofing
replacement of roofing, guttering, rafters and battens
repair/reconstruction of verandah decking, railings and posts
repair and painting of interior pressed tin wall lining
restoration of iron balcony lacework
restoration of brickwork/re-pointing
Drainage and aeration improvements
---
Grant Guidelines
Background:
The Local Heritage Assistance Fund has been established by Council and Heritage NSW to provide funding support to owners of heritage listed properties throughout the Shire. The funding is provided on a dollar for dollar basis and is provided to assist heritage property owners in carrying out works which support the ongoing conservation of these important parts of the Bega Valley Shires character.
Overall grant program objectives
The Local Heritage Assistance Fund aims to:
To encourage the conservation, restoration and presentation of heritage buildings, sites and heritage conservation areas throughout the Shire.
Grant specific criteria/information
Eligibility Criteria
To be eligible you must be:
Owners/managers of heritage items or items in a heritage conservation area listed in the Bega Valley Local Environmental Plan 2013.
Owners of non-listed items may apply when supported by Council's heritage advisor or other heritage specialists as being of heritage significance.
State government agencies may only be involved as a project partner.
The following projects are not eligible:
new buildings, new commemorative monuments or retrospective works
routine maintenance, e.g. lawn mowing or gutter cleaning
purchase of heritage buildings or equipment
relocation of buildings or works to relocate buildings
Selection Criteria
Funding is targeted to projects:
where the project partners have the capacity and commitment to undertake the project
with sustainable long-term heritage benefits
that are for public benefit and enjoyment
that show innovation and leadership
that demonstrate funding equity and cost effectiveness
Funding priorities
Priority will generally be given to projects that:
are for urgent maintenance works to avert deterioration or demolition
protect a building through repairs to roof, gutters, downpipes and stormwater drainage
prevent or repair decay of structural fabric including base plates, lintels, restumping etc.
enhance heritage streetscapes or conservation areas
involve the ongoing or adaptive re-use of a heritage item
have not received funds under this grant program in the last 5 years
Applying for funding
To apply for funding for a project:
Read the application form so that you know the specific information you need to submit and if your project fits the types of funding offered.
Talk with Council's Heritage Officer or Heritage Advisor about your project
Do some background research on your heritage item so that you can include all relevant information in your project proposal
Prepare a list of project tasks to be completed within the grant funding timeframe
Get two quotes for each of the projects tasks
Ensure you have relevant plans and sketches – depending on the size of the project you may need to include these in your application
Take 'before the project' photographs
Complete the application form and keep a copy for your records
Assessment Process
Council will acknowledge receipt of your application.
Recommendations will then be sought from Council's Heritage Advisor.
Applications will be assessed on merit by Council's Heritage Committee and funding allocated accordingly. Note: In assessing your application, the quality and clarity of information provided will be taken into account as well as the merits of the project.
A funding offer and contract will be sent to successful applicants and Council will advise unsuccessful applicants.
Funding agreements need to be signed and returned prior to commencing works.
The Local Heritage Assistance Fund is a targeted funding program. Projects must meet eligibility criteria, funding priorities and common selection criteria. However, in exceptional circumstances, Council reserves the right to recommend funding for projects that may not fully meet these requirements.
Grant program timelines
The grant is subject to Council resolution and available funds.
| Grant steps | Jun | Jul | Aug | Sep | Oct | Nov | Dec | Jan | Feb | Mar | Apr | May |
| --- | --- | --- | --- | --- | --- | --- | --- | --- | --- | --- | --- | --- |
| Advertise | | | | | | | | | | | | |
| Applications open | | | | | | | | | | | | |
| Applications close | | | | | | | | | | | | |
| Assessment Committee Review | | | | | | | | | | | | |
| Report to Council | | | | | | | | | | | | |
| Advise applicants and complete agreements | | | | | | | | | | | | |
| Activity undertaken | | | | | | | | | | | | |
| Activity reports/acquittals | | | | | | | | | | | | |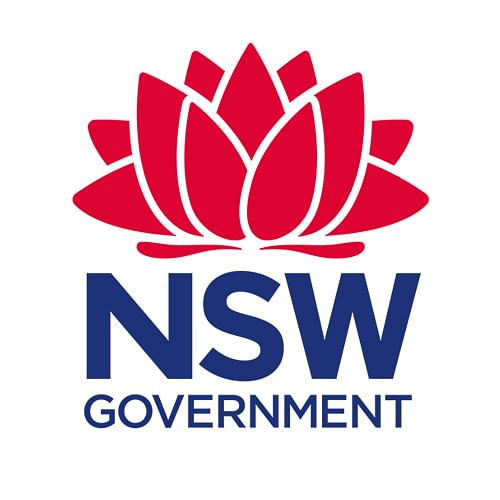 Proudly funded by the NSW Government in association with Bega Valley Shire Council.
Related Pages
Heritage Assistance Funds
Related Categories
---
Rate This Page
---
Share This Page