Epic journey author visiting libraries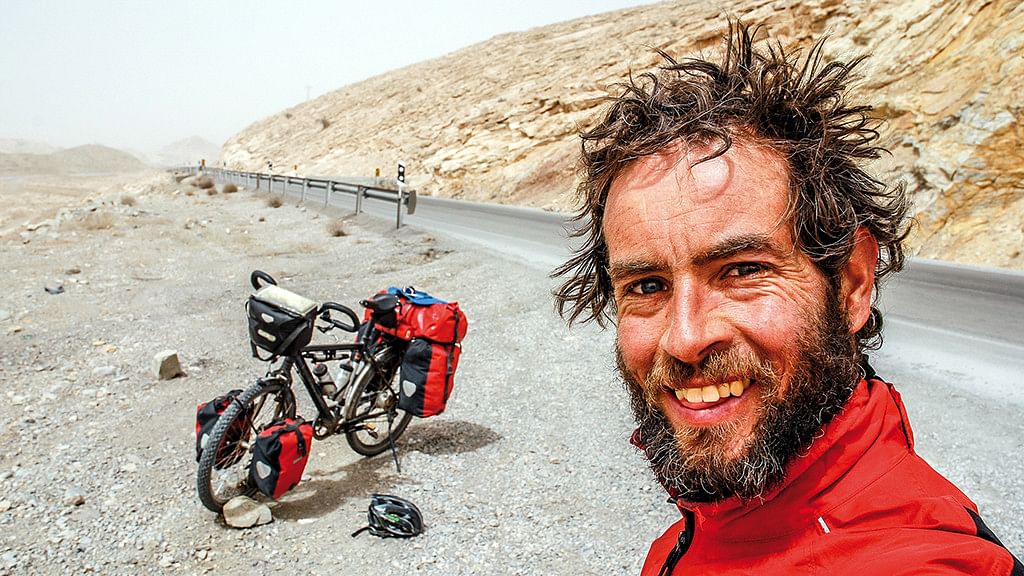 1 March 2018
Adventurer, Jeremy Scott has an incredible story, from the challenge of open-heart surgery when he was a child to his inspiring solo bicycle ride from London to New Zealand.
Bega Valley Shire Library invites you to join Jeremy at Bermagui and Bega libraries on Thursday, 8 March to listen to him talk about his adventures, including fearful encounters with Iranian and Filipino Mafia as well as heart-warming moments.
His talk will also include stunning photos from his epic cycling journey that took him through 29 countries over a period of two and a half years.
His recently published book, The Long Road From A Broken Heart details his ride which began on 5 October 2011 and saw him cycle a distance of nearly 52,000 kilometres, more than enough distance to circumnavigate Earth.
Jeremy was inspired to undertake such a massive challenge through his love of the great outdoors and his spirit for travel, but his epic ride was just the beginning of a new journey of raising money for the New Zealand, Australian and British Heart Foundations. So far he has raised over $50,000 and he continues to support these charities through speaking engagements and book sales.
Jeremy is a recipient of the Australian Heart Foundation 'Heart Hero Award', an Ambassador for Waterline Challenge and is a Dream Team Leader of the Sir Peter Blake Trust.
Program Librarian, Linda Albertson said that Jeremy's story is one of genuine endeavour and generosity.
"Not only has he actively chased his dream and reaped the rewards of self-belief but now he is giving back to charities close to his heart," Ms Albertson said.
Jeremy's talk at Bermagui library starts at 10.30am on Thursday, 8 March and he will be at Bega library from 6pm on the same day. Copies of his book will be available for purchase.
Book your place by phoning Bermagui Library on 6499 2411, Bega Library on 6499 2127 or visit www.begavalleyshirelibrary.eventbrite.com.au
Photograph: Adventurer Jeremy Scott.
END
---
Rate This Page
---
Share This Page