A great friend lost - Vale Patrick Simon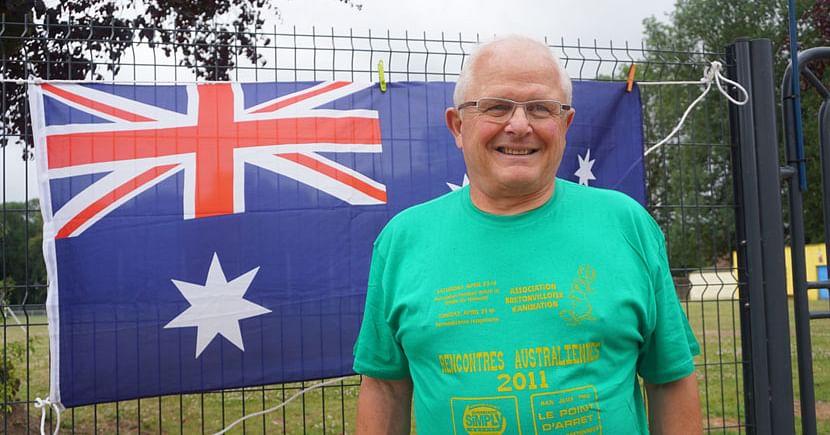 Photograph: COVID-19 has tragically claimed the life of the Mayor of Villers-Bretonneux Patrick Simon. Photo credit: Ride Media.
14 May 2020
Bega Valley Shire Council staff and Councillors have been left shocked and profoundly saddened by the news that the Mayor of Villers-Bretonneux, Mr Patrick Simon, has passed away.
Described in a family statement as their "hero", Mr Simon tragically succumbed to COVID-19 on Wednesday after a seven-week battle.
Villers-Bretonneux and Australia have been closely linked since our diggers played a huge role in liberating the village from German occupation during World War 1.
Mayor since 2008, Mr Simon's determination to maintain his town's special bond with Australia earned him an honorary Order of Australia medal in 2015 and only recently he led his community in fundraising efforts to aid the Cobargo community in the bushfire recovery (read more about this wonderful gesture HERE).
Bega Valley Shire Council Mayor, Sharon Tapscott, described Mr Simon as a great friend of Australia and the Bega Valley.
"We have lost a great man and someone our community will forever be indebted to. Our sincerest condolences go to Patrick's family and the people of Villers-Bretonneux," Ms Tapscott said.
Flags at the Australia embassy in Paris are flying at half-mast today in Mr Simon's honour.
END
---
Rate This Page
---
Share This Page