Stormwater inspection program starts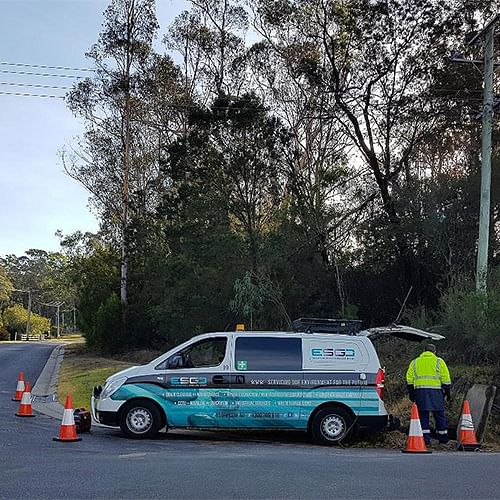 15 May 2018
A CCTV inspection program, targeting sections of Bega Valley Shire Council's stormwater network is commencing this week.
Council has engaged Environmental Services Group to undertake the program, with the overarching aim of improving the asset management of the stormwater network by focussing effort and funds in the correct areas for either maintenance activities, the renewal and/or replacement of pipes, or through identifying issues for further investigation.
The work is commencing in Bega, before progressing through to Pambula, South Pambula and Pambula Beach.
While the entirety of the work in Bega is located in the road reserves, there is potential that access to a small number of stormwater pits on private properties may be required in the other locations.
The contractors will gain access via the tractor mounted CCTV unit from access chambers in the road reserve wherever possible, however where level changes occur between pipes this is not always possible.
Due the nature of the work, it can't be determined in advance where this situation will arise, however the contractor will undertake door knocks of impacted residents in order to gain access consent.
The program is expected to be finalised by 30 June 2018.
For more information, contact Council's Asset Management Coordinator, Gary Louie, on (02) 6499 2222.
Photograph: Environmental Services Group has commenced a CCTV inspection program of Council's stormwater network.
END
---
Rate This Page
---
Share This Page