Thank you, Mike Kelly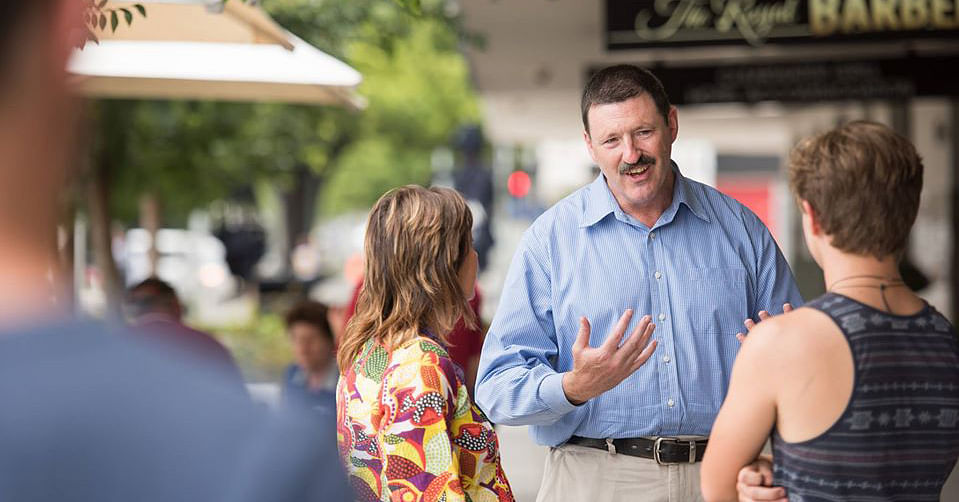 Photo from Mike Kelly Facebook: Mike Kelly, the retiring Member for Eden-Monaro
Thursday, 30 April 2020
Bega Valley Shire Council is grateful for the service Dr Mike Kelly has provided to the region during his term as the Member for Eden Monaro.
The work and interaction of all three levels of government has been plain to see in 2020 during our combined efforts around bushfire recovery and COVID-19; but that spirit of cooperation has always been the approach taken by Dr Kelly and Council.
The legacy of that relationship includes the Bega Bypass, South East Regional Hospital and the Port of Eden. Dr Kelly can be proud of what he has achieved for the Bega Valley by working cooperatively, creatively and with community as the focus.
Thank you, Mike Kelly, we wish you well and admire the decision you have taken to put your family and health first at this time, especially given the service you have provided Australia during your distinguished career.
Your positive approach to issues, responsiveness to need, and ability to bring people and ideas together will be missed – along with your sense of humour.
We trust that the democratic process ahead will find a replacement up to the task. Council is also mindful of the fact that this by-election comes at an especially challenging time for our community.
North, south and west, people and families in the Bega Valley carry an extra weight right now. We will continue to support our communities during this time through clear leadership and communication, working in partnership with our state and federal partners.
Council looks forward to working with the new Member for Eden-Monaro and advancing the needs and interests of our community.
END
---
Rate This Page
---
Share This Page