Bushfire Recovery Bulletin #01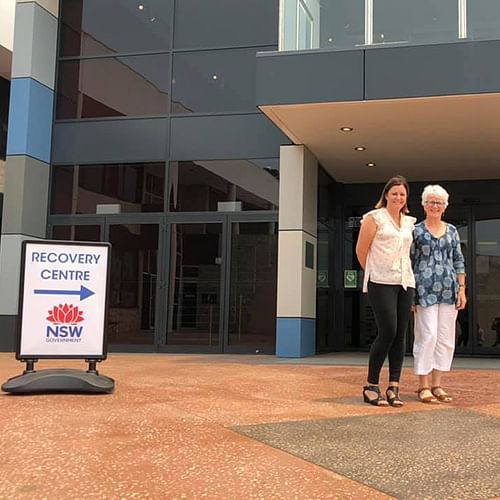 January 13, 2020
This bulletin will be published daily to Council's website and Facebook page at 5pm to provide the community with an update on where the recovery effort is at.
You will also find channels to ask questions and get information.
As we move forward together, information is key, and this will be one way of staying in touch during the weeks ahead.
Today's snap shot:
Far South Coast Rural Fire Service reports that with more favourable weather conditions, crews are implementing containment strategies and undertaking tactical Back Burning.
Residents might notice an increase in smoke with this work.
Generally, fire behaviour has slowed, and the next 10 days present a great opportunity for firefighters to get on top of the Bega Valley's bushfires.
Around 320 homes have been destroyed since the bushfires started.
Building Impact Assessment Teams remain in the field confirming loses and making areas safe.
Kiah and Wandella Community Halls have been lost.
Council is looking at ways to manage 100,000 cubic metres of building waste
The Bega Valley is the second highest area in NSW for stock losses.
Council, the Australian Army, Local Land Services and Blaze Aid are coordinating the replacement of farm fencing.
Essential Energy crews continue to work hard on restoring power to all parts of the region, 900 customers are estimated to still be without power, 650 poles still need replacement in Bega Valley.
The Bega Valley Local Recovery Action Committee formally met for the first time today. The group covers a range of agencies and issues all geared towards getting local people, industry and the environment back on their feet.
Recovery centre opens in Bega
The Bega Valley's Bushfire Recovery Centre is open and located in the Bega Valley Commemorative Civic Centre.
The Recovery Centre, which is being managed by the NSW Office of Emergency Management in partnership with the Bega Valley Shire Council, is a 'one-stop shop', providing information and practical assistance to people affected by the bushfire emergency across the Shire.
A mobile recovery team is also being established with the aim of accessing our towns and localities north and south of Bega on a rotating basis.
No enquiry is too big or small; a range of government, community and corporate services are on hand offering support for the challenges ahead.
You do not have to face this alone.
Registration is a confidential and straight forward process and can be done by visiting the Recovery Centre in Zingel Place, Bega, or calling the Recovery Centre hotline on 6499 2345.
The Recovery Centre is open Monday to Friday from 9.00am to 5.00pm and weekdays 10.00am to 4.00pm. Don't be a stranger.
Boil water notice lifted for Eden and Boydtown
NSW Health has advised that the boil water notice for Eden and Boydtown water supply system can be lifted, based on chlorine and turbidity levels across the water supply system and Council's management of the system.
The lifting of the boil water notice occurs immediately. Water from the tap no longer needs to be boiled for any purpose in the Eden and Boydtown areas.
Boil water notices remain in place for the Bemboka and Brogo-Bermagui supplies.
Bemboka Safety Notice
The Bemboka Waste Transfer Station is closed and is not safe to access.
Council has extended the opening hours of the Candelo Waste Transfer Depot to assist fire affected residents of Bemboka and surrounds.
Current hours of operation are Wednesday and Thursday 7.30am - 4.30pm (closed noon - 1.00pm for lunch), as well as Saturday and Sunday from 10.00am - 2.30pm.
Donations and offers of help
We continue to be blown away by the level of support coming from across the country for those impacted by the ongoing bushfire emergency - it is just incredible!!!
We have now reached a point however that the sheer volume of donated goods is becoming a problem.
The stockpiles are growing rapidly which is presenting new challenges for recovery staff.
The best way people can contribute is to support the Bega Valley Community Disaster Relief Fund:
BSB: 633000
Account: 171166317
IBAN/BIC/Swift number: BENDAU3B for international donations.
All financial donations will be gratefully received.
More information about the Bega Valley Community Disaster Relief Fund are be available on Council's website.
Other offers of help and support can be sent to emergencylogistics@begavalley.nsw.gov.au.
They will be registered and linked with specific needs as we transition into the recovery phase.
Photos: The Bega Valley Local Recovery Action Committee and Bega Valley Mayor Kristy McBain with Recovery Centre Coordinator Anne Leydon.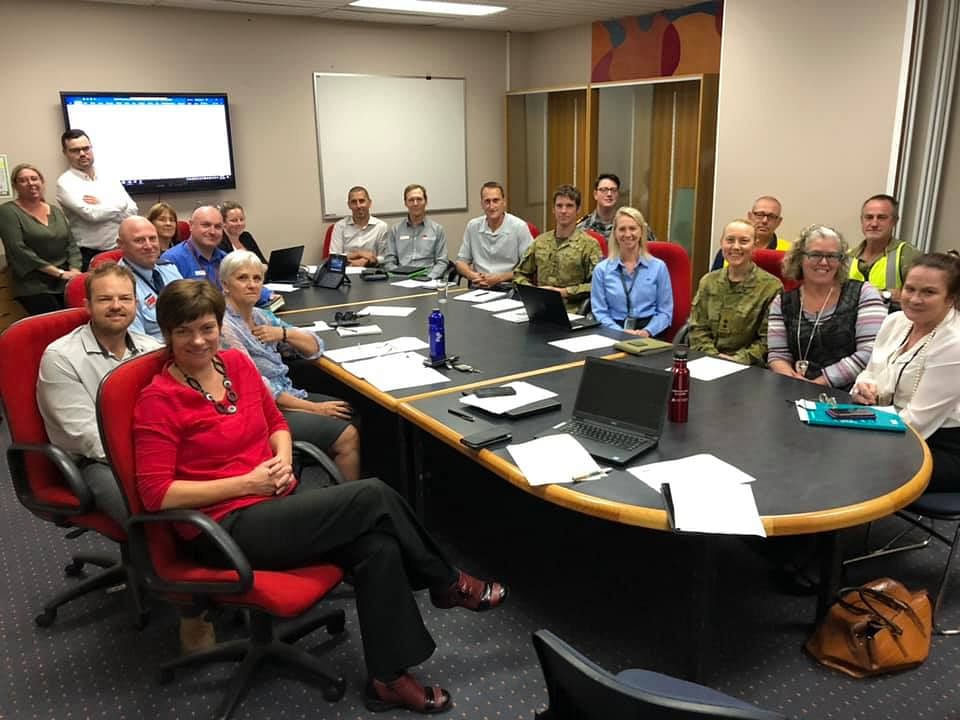 Related Pages
Bushfire Recovery Bulletin #01
---
Rate This Page
---
Share This Page